Last week I bought a domain for our dear mascot, Bearglecorn. This week I'm actually going to get Bearglecorn.com up and running. I'm a busy man, and right now I don't have the time to build a Bearglecorn website from the ground up. I don't even want to bother with installing WordPress myself, because my client (the aforementioned Bearglecorn) is breathing down my neck to get his site online RIGHT NOW. That's cool with me though, because I can use RapidPress. 
You see, Bearglecorn is not fond of waiting. He needs Rapidpress.
RapidPress is name.com's one-click WordPress install. For $29.95 Bearglecorn will get:
Use of his own domain name

A self-hosted WordPress website
Unbelievable disk space
name.com's legendary support services
none of the hassles that come with trying to install WordPress yourself
To get started, I'll go to the name.com RapidPress page and add it to my shopping cart.

Clicking the "Add to Cart" button will automatically take me to the shopping cart page.

From there, I'll proceed to the Checkout page, where I can choose my payment method and complete my order.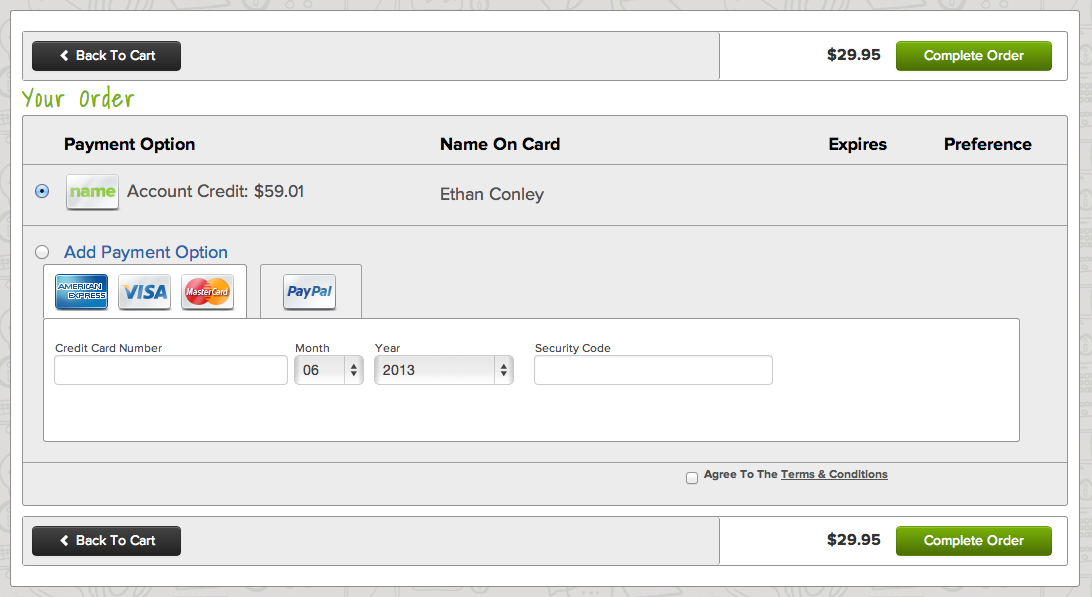 Then, I click the complete order button. If my payment was successful, I'll see a confirmation message, and then I can click through to begin setting up my RapidPress site.

I'll continue to the setup page and specify the bearglecorn.com domain that I purchased last week …

… fill out a few more form fields to set up my WordPress login information …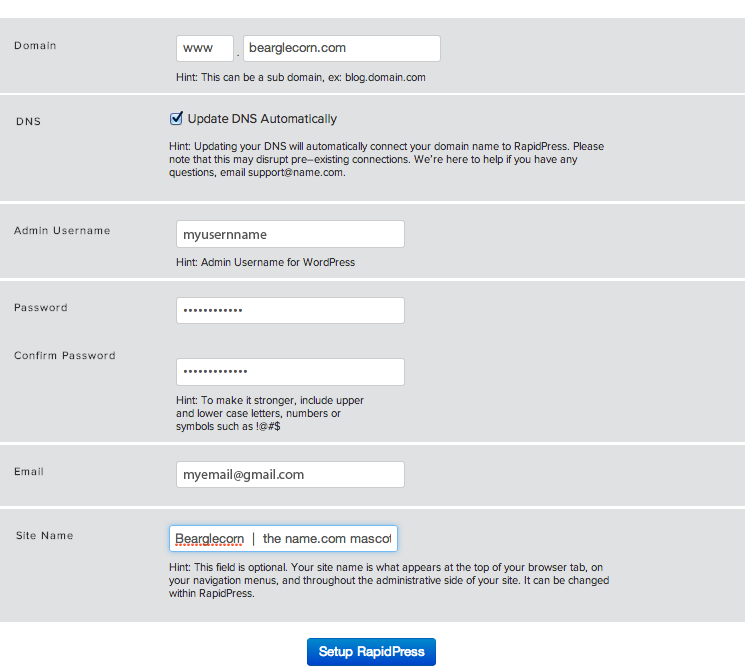 And that's it! My RapidPress site has been created: www.bearglecorn.com. This confirmation screen provides links to the website and the WordPress admin login.

Seriously. RapidPress is that easy.

It's not much to look at right now, but Bearglecorn now has his own self-hosted WordPress website. He can start blogging immediately. I'll tinker with his site in the coming weeks and turn it into something a Bear-Eagle-Unicorn hybrid can truly be proud of.