If you would like to transfer your domain name to a new registrar, there are three things you will need to do within your Name.com account prior to initiating the transfer.
Bring up the domain details page in your account:
Log into your Name.com account
Click on the My Domains button, located on the top right hand corner.
In the list of domains, click on the domain name you would like to transfer.
Now that you can view the domain details, you can prepare the domain to transfer away:
Unlock your domain so it can transfer to the new registrar.
Get the auth code for the domain name, which you will need to give to your new registrar to initiate the transfer. 
Disable the Whois Privacy some registrars require that you disable the Whois Privacy on your domain, for security reasons. However, many registrars no longer require this. You may want to check with your new registrar before doing this, to confirm that the Privacy for your domain needs to be disabled.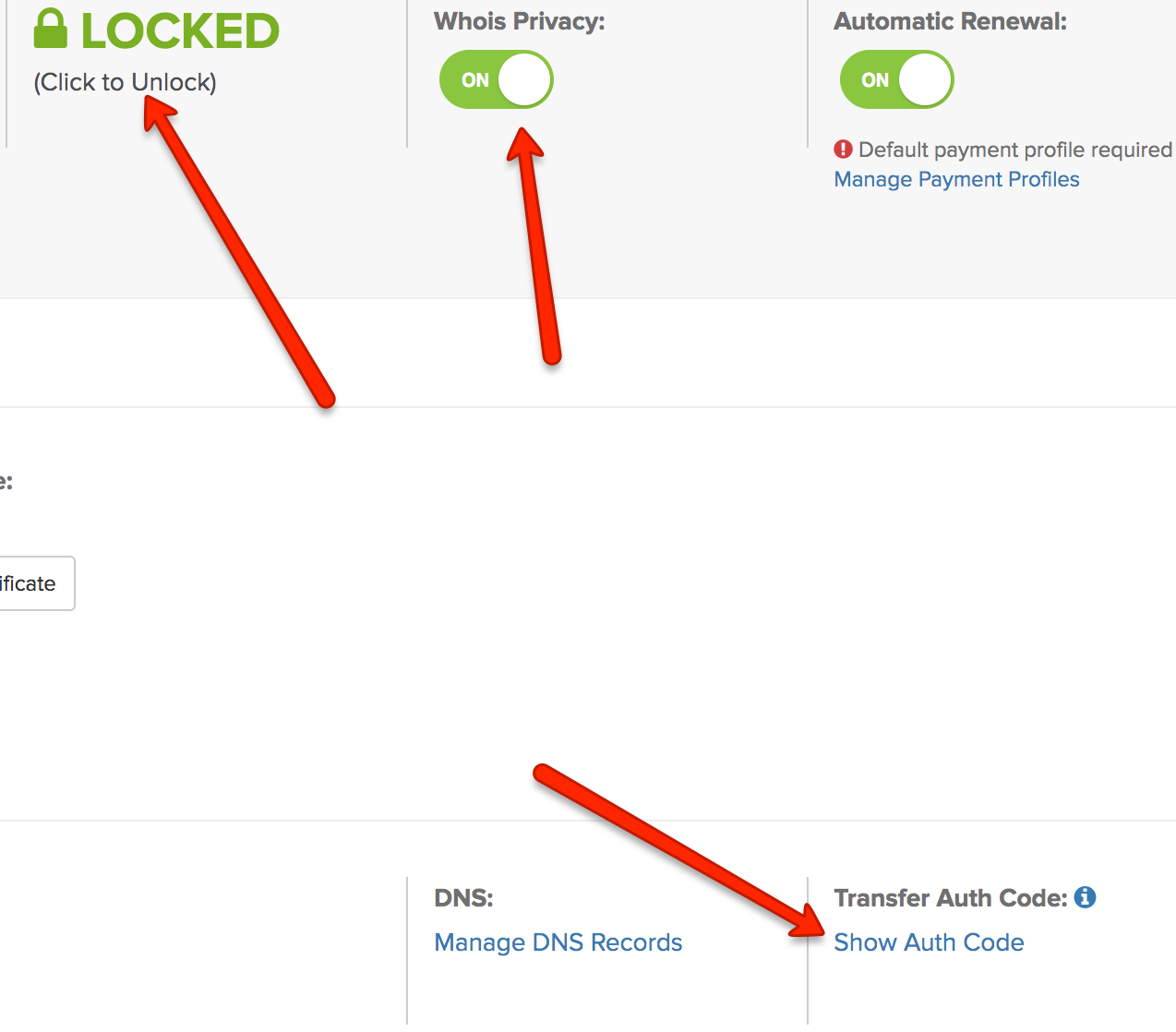 After you have followed these steps, the domain name is eligible for transfer to the new registrar and the transfer should complete within 5-7 days, or you can contact us to expedite the transfer. 
Note: These are the steps for an outgoing transfer, not for internally transferring a domain name to another Name.com account.