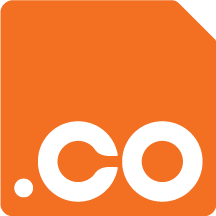 There seems to be a lot of buzz around the new .CO extension. The new TLD (Top Level Domain) is marketing itself as the new domain extension for companies, corporations and commerce-based websites. The intro video on the .CO website suggests that maybe, just maybe, we can make the Internet "new again".
Name.com's very own Community Manager, Lesley, joined the .CO crew at Web 2.0 in San Francisco this past week as we launched our .CO Sunrise, Landrush and Registration Pre-Order service. Lesley was helping to take pre-orders and from what we hear the .CO crew made her feel very welcome!
With a price of just $28 for a .CO pre-registration we've created some buzz of our own...
Read More