February 01, 2021
8 eCommerce strategies for success in 2021 and beyond
By Alisha Shibli Online shopping has become the new normal since the world was hit by the COVID-19 pandemic. But eCommerce has been growing by leaps and bounds since long before that. According to Statista, while in 2019, about 1.92 billion people made online purchases, in June 2020, the global retail eCommerce traffic stood at […]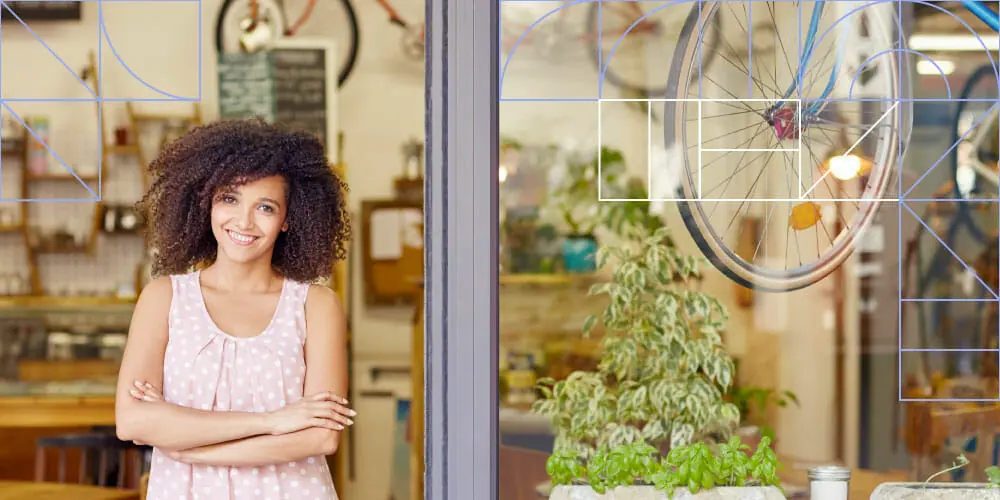 ---
By Alisha Shibli
Online shopping has become the new normal since the world was hit by the COVID-19 pandemic. But eCommerce has been growing by leaps and bounds since long before that.
According to Statista, while in 2019, about 1.92 billion people made online purchases, in June 2020, the global retail eCommerce traffic stood at a record high of 22 billion monthly visits. As even local businesses pivot to a digital-first marketing approach, it will take a lot more than your run-of-the-mill campaigns to capture consumers' attention.
Here are 8 eCommerce strategies that will hold your business in good stead in the new year and the future.
1. Content marketing
Digital marketing has greatly altered customer expectations and provided brands with exciting opportunities like never before. On one hand, customers now look up to brands not just for making purchases but also for solutions, education, and inspiration.
On the other hand, great content allows brands to establish themselves not just as businesses but as experts, thought leaders, and even allies. It's a win-win situation where customers get the information they are looking for from trusted sources and brands are able to educate people about their products and services without a direct sales push.
But these are not the only benefits of content marketing. With 81% of the global population searching online for products or services they want to buy, you want to ensure that your website features in the top-most search results when people are looking for businesses like you.
By creating high-quality content around keywords with high search volumes that are relevant to your industry, you stand to boost your search engine rankings, help more people find you, and drive more organic traffic to your website, all of which result in greater brand awareness and increased sales.
2. Micro-influencer marketing
Influencer marketing has been around for more than a decade now, even longer if you consider celebrity endorsement of brands on television. However, nowadays, it takes a lot more than a famous face talking about your brand to convince customers to do business with you.
Influencer marketing has seen a major shift from high-profile mega influencers who have a large but unfocused base of followers to micro-influencers who have a smaller but more dedicated audience.
Unlike the former, the latter category of influencers are guided by their passion, have expertise in the subjects they post about, and foster a more personal connection with their audience.
This shift is of great significance to small and niche businesses who want to make every penny in their marketing investment count. Partnering with micro-influencers is not only more affordable but affords better opportunities for connecting with a smaller audience that has a greater need for your products and is more likely to become interested in your brand.
For instance, if you are a gaming company that has launched a new game, you are better off partnering with an influencer who may not have 1 million followers but has 15k followers who are avid gamers and actually pay heed to the influencers' recommendations.
3. Word of mouth
Word of mouth is the oldest marketing technique that has stood the test of time even in the era of digital marketing. Unlike marketers, satisfied customers have no vested interest in promoting brands they like.
They do it because they want others to experience the same joy that they did interacting with a brand, be it in the form of a great product or exceptional customer service. When you combine word of mouth and digital marketing, you get the advantage of one happy customer's review being seen by most of your target audience, which is why it is important for brands to encourage positive conversations on the internet and personal referrals.
Brands, however, cannot expect great customer experiences to directly translate into word of mouth. Not every satisfied customer will be inclined to leave you a review, but you can nudge them in the right direction by:
Following up through email or text messages after the delivery, asking for feedback, and requesting a review by providing links to your website, social media, and Google Reviews page.
Responding to every review to show that you are paying attention and that you value their feedback.
Creating a rewards-based referral program where existing customers get benefits like discounts and free samples for bringing you new customers. For instance, a customer could get 10% off their next purchase if a person they referred purchases from you, who also gets 10% off their first purchase.
4. Customer retention
The value of existing customers for a business is irreplaceable, even by new customers. Customer retention is not only necessary but also yields more returns and costs significantly lesser than customer acquisition.
In fact, a mere 5% boost in customer retention can increase profits by 25% to 95% while acquiring new customers could cost 5 times more than retaining existing ones.
Existing customers already know and have experienced your brand, so you don't have to spend marketing money on educating them. Moreover, if they have had one pleasant experience, they are highly likely to return. Even when you expand your company and launch a new product, you can expect greater business from existing customers.
While you continue to find new avenues for customer acquisition, don't lose sight of retaining existing ones by:
Offering exceptional customer service at every step, making it not just about redressal but about establishing a relationship.
Taking regular feedback about your products and services from customers and actually implementing their suggestions.
Rewarding customers for their loyalty through benefits via a customer loyalty program. For instance, offering every 6th item free or 50% discount after 3 purchases.
Personalizing and tailoring your communication based on analytics data obtained from their past purchases and onsite behavior.
5. Personalization based on automation
Everyone wants to feel special, and your customers deserve it for choosing you over your competitors and putting their trust in your brand.
A big part of customer satisfaction is getting to know them, understanding their needs, and sending them information useful and relevant to them. Moreover, with all the analytics tools at the disposal of marketers, you'd be doing your brand and customers a great disservice if you are not using data to personalize your communication.
Personalization is not just about slapping a person's name on an email blast. It is about using data from AI algorithms to identify, analyze, and predict consumer behavior. For instance, you can use social media analytics tools to study your target audience, what pages they are following, what products they are browsing, and target them with the most relevant ads.
Or, by encouraging people to create an account on your online store, you can keep track of their purchases and send them personally curated products and offers. You can lure them back after they have abandoned their shopping cart by offering attractive discounts. Even something small like a birthday wish with a special offer based on their browsing behavior can go a long way in showing that you truly care.
6. Omnichannel as opposed to multi-channel marketing
Today, consumers are learning about brands through multiple touchpoints. Some will come across your brick-and-mortar store, others will see your sponsored post on social media.
They will find you in their search results or may have watched a video or read an article that talks about your brand. Some may access your website on their desktop while others may access it on their mobile phones or their tablets.
Omnichannel marketing is a holistic approach that ensures a seamless experience for consumers no matter which platform or device they're on. This requires:
A responsive website design that adapts itself to the device it is being accessed on.
Shoppable social media allows people to see and buy products without moving away from the post.
Prompt customer support on every channel such as your website, social media, and email.
A mobile shopping app with easy browsing and payment options.
Providing relevant Shop Now links within your content.
7. Best-in-class website experience
Customer experience begins right from the moment a person visits your website. In most instances, your website will be the first point of contact with a potential customer.
Not only do you want to make a great first impression, but you also want to plan a user journey that gives visitors everything they are looking for and results in conversions for you.
Start by picking a domain name that is meaningful, catchy, and memorable. Consider new domain extensions that are relevant to your industry to create short and sweet domain names that resonate with your brand. For example, www.nundle.store, www.kono.store. The .STORE domain extension clearly communicates that these websites are online stores.
Focus on the design and layout to ensure that your website looks neat and reflects your brand's personality. Plan your menus and tabs in a way that makes it easy for people to navigate and find what they're looking for.
Reduce bounce rate by improving website speed and publishing high-quality content about your company, its products, and related topics. The more time a person spends on your website, the more likely they are to make a purchase.
Predict visitors' behavior to guide them to the products they would be interested in by inserting relevant calls to action wherever possible.
8. Immersive online shopping
While the COVID-19 pandemic forced even the most reluctant online shoppers to the portals of eCommerce, brands who led the way in offering a shopping experience as close to a brick-and-mortar store as possible won.
An online store doesn't allow people to see, touch, and try the physical product. Nor are there retail associates to address questions and offer advice. But technology has found a way to make immersive online shopping a reality. This includes:
High-quality product images that can be zoomed in and out and rotated to provide a 360-degree view.
A highly-trained customer service team that is available 24 hours to answer particular questions.
A 24-hour chatbot that can address the most frequently asked questions and guide shoppers to the right pages while they are shopping.
Augmented reality that enhances the shoppers' experience by giving them a clearer picture of what the product might look like when in use. For instance, Ikea lets people see what a piece of furniture will look like in a room setting.
A voice assistant assigned to shoppers that can recreate the personal shopping experience that a physical store offers.
Conclusion
Pandemic or not, eCommerce is here to stay and looks well poised to take over in-person shopping. According to 99firms, 95% of all shopping will be conducted online by 2040. Trends will come and go, but, armed with these 8 strategies, you can continue to increase your sales and thrive as a business in this highly dynamic eCommerce environment.
Alisha is a Content Marketing Specialist at Radix, the registry behind some of the most successful new domain extensions, including .STORE and .TECH. You can connect with her on LinkedIn.
---