Buy Premium Or Expiring Domains
Use the Aftermarket search tool to find Expiring and Premium Domain names. You can search by keyword, or you can search for a specific domain.
Expiring Domains
Expired domains are domains that are not renewed by their registrants. It's your chance to buy the domain before it's deleted.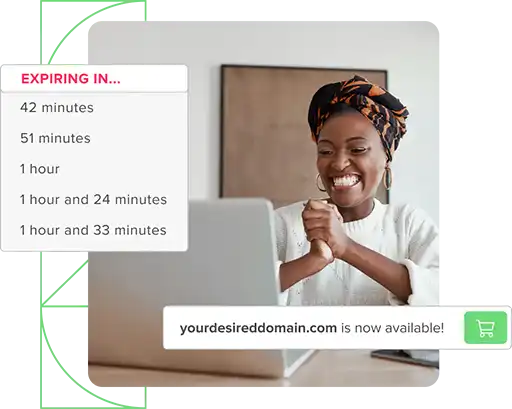 Premium Domains
Premium Domains typically contain popular keywords and phrases, and sell at Premium prices.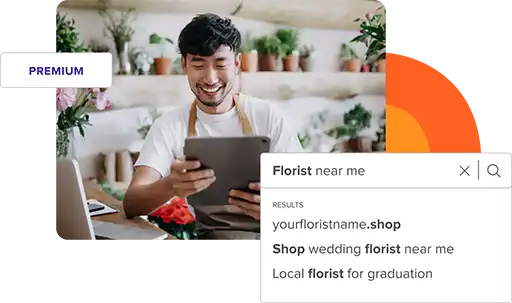 Expiring and Premium Domain FAQs
How do expired domains work?

When a domain name that was previously registered expires, it goes through a grace period that allows the previous registrant one last chance to reclaim their domain before it becomes available to new buyers. If the previous registrant still has not renewed their domain after the 77 day deletion process, the domain name will officially expire and enter the Aftermarket where it can be found in an expired domain search.
Why buy an expired domain?

Sometimes people purchase domains that they plan to build a website on or sell in the future, but it just doesn't end up happening. If an individual decides that it is no longer worth the yearly investment of keeping the domain in their account, they may choose to let it expire. Or, someone might just forget to renew the domain before the expiration date. If this happens, it's a great chance for other domain investors to score rare domain names that are pending delete. Spending time perusing the list of recently dropped domain names can be a worthwhile way to find high quality domains.
Why buy a Premium Domain?

Premium Domain names are domains that are already registered, but are available for sale at a higher price. Sometimes it will be an individual selling the domain, or it could be the domain registry (Like Identity Digital Inc. or Radix) selling their top quality inventory at a higher price point. These domains can be priced anywhere from a couple extra bucks to millions, depending on the domain name, the level of interest, or the amount of traffic it organically receives.
Why do Premium Domains cost so much?

Why is it worth spending more—sometimes thousands more—on a domain? Premium Domains can be valuable when they match commonly searched phrases (e.g. game.reviews), are short (e.g. x.news), or have an extremely valuable word combination ( e.g. realestate.com).