Simple & Powerful Business Email
Titan email
Titan is a best-in-class solution for simple, powerful business email. All plans include guaranteed uptime and delivery, plus calendars, security features, and plenty of data storage.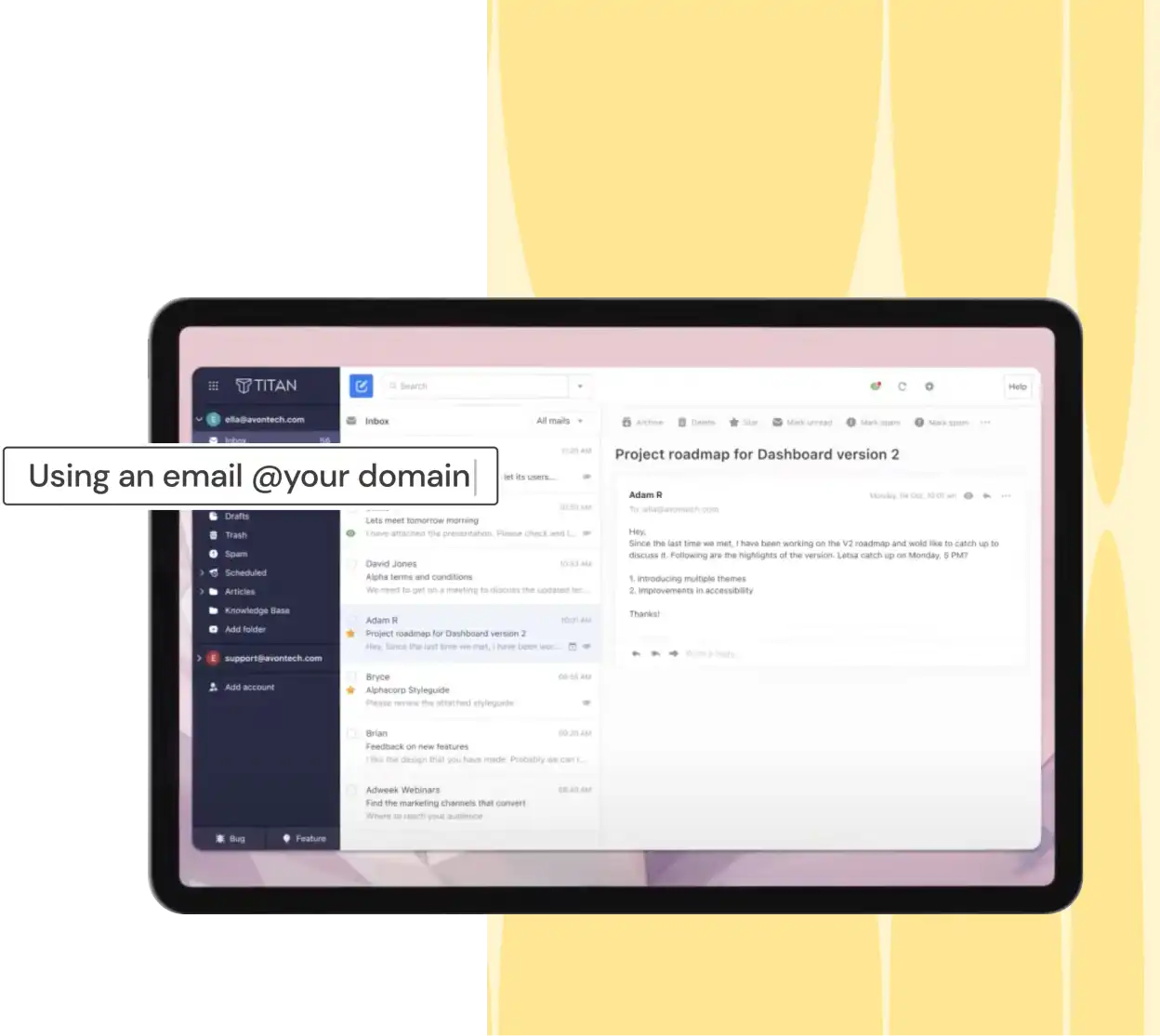 Choose a Titan email plan
Business Pro
Powerful business email with guaranteed uptime and delivery.


---
---
Total:
$1.67

/ month


Billed annually
Key Features
Ideal for individuals and small teams
10 GB per user
Built-in Calendar & Contacts
Multi-Account Support

One-click import
Data encryption
Advanced anti-span & anti-virus protection
Titan Max
Read Receipts
Email Templates
Send Later
Follow-up Reminders
Business Premium
Increase your email storage to 30 GB per account and access advanced security & encryption features.
---
---
Total:
$2.50

/ month


Billed annually
Key Features
Ideal for large teams and businesses
30 GB per user
Built-in Calendar & Contacts
Multi-Account Support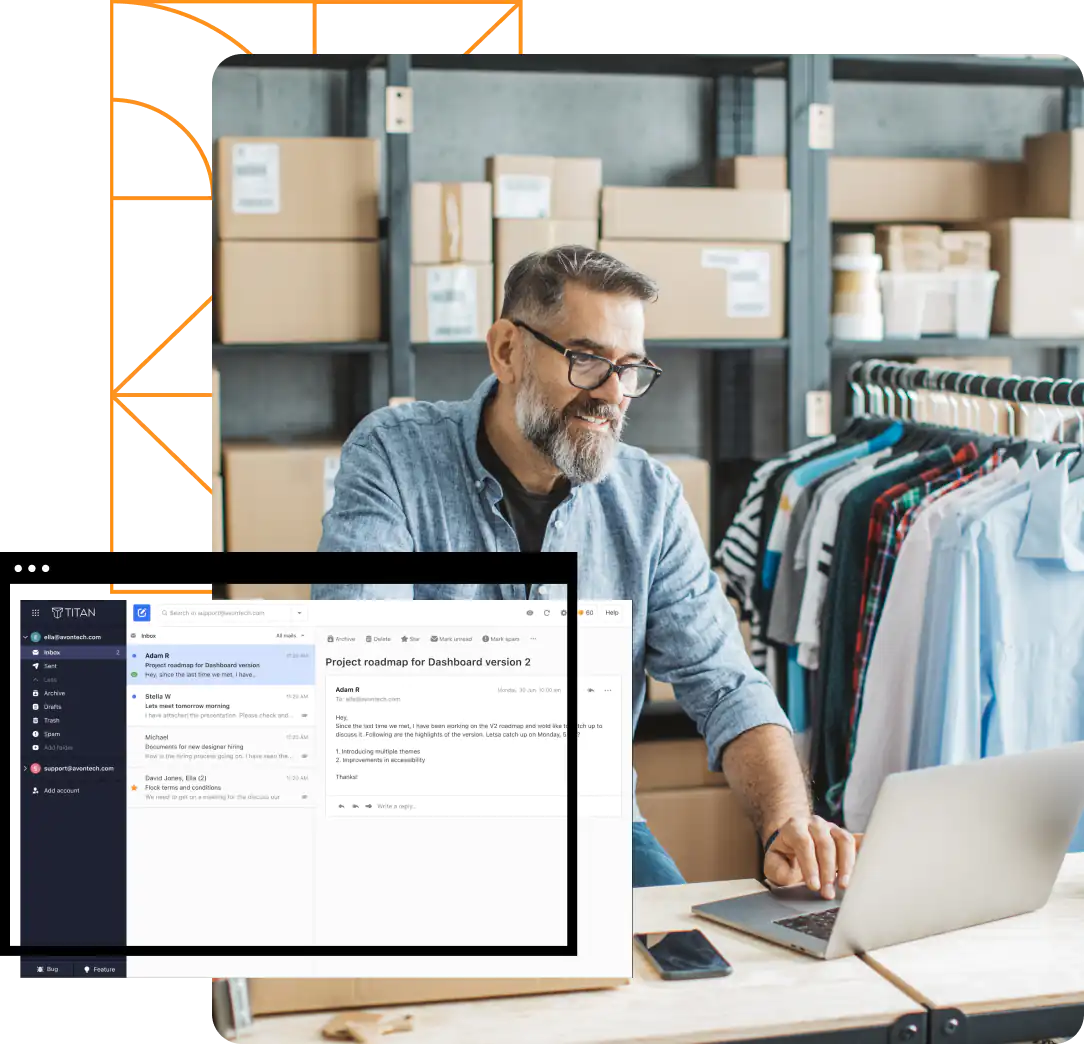 What do you get with Titan email?
A robust and reliable email service that enables you to keep your communication going, no matter where you are.
Email delivery
With Titan's flawless IP reputation, your emails will always reach their destination.
Security
Titan uses advanced security measures to keep your accounts safe from attacks.
Responsiveness
Manage your inbox with powerful webmail & mobile applications
Support
Titan's dedicated support staff is available so you never miss a beat
Powerful tools for your inbox
Maintain and access all your accounts at one place.
Mistakes happen. And you can fix them. Undo sending your message.
View all your meetings at-a-glance by day, week, or month.
Store relevant contact details like phone number and location.
Don't start from scratch, bring in existing emails & contacts.
Look for anything, find everything. Search by email, date, or keyword.
Do more with Titan Max
Titan Max supercharges your email with read receipts, follow-up reminders, and more.
Know when your emails are read
Don't lose sleep, wondering if your prospect read that crucial quote. Get notified the moment your email gets opened with Read Receipts.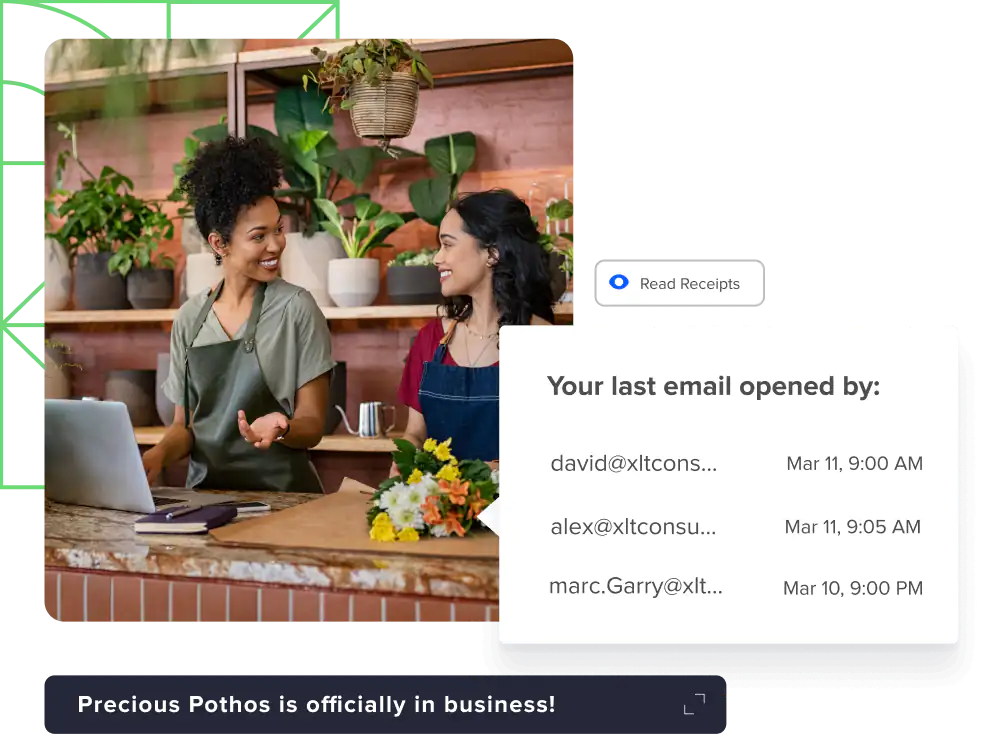 Don't reinvent the wheel for every mail
Save time by saving your frequently sent responses as Email Templates for easy access.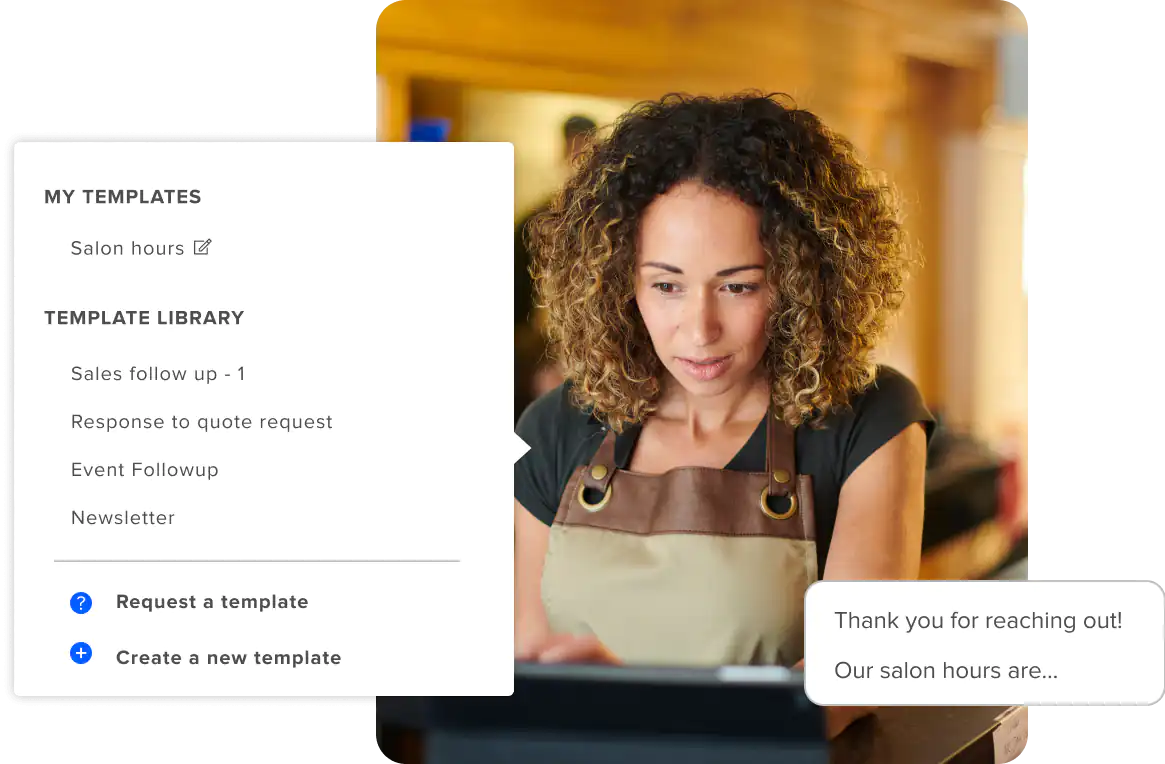 Write now, send later
With Send Later, draft your emails at your convenience and time them to be sent when they're likely to be read.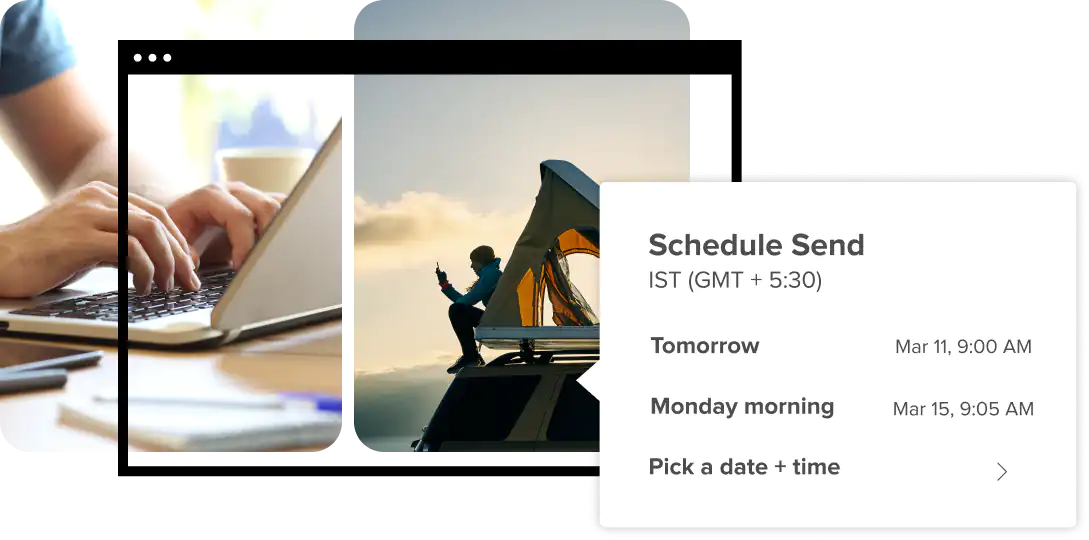 Follow up on time, every time
Never drop the ball midway through a conversation with Follow-up Reminders that let you circle back on important mails at the right time, every time.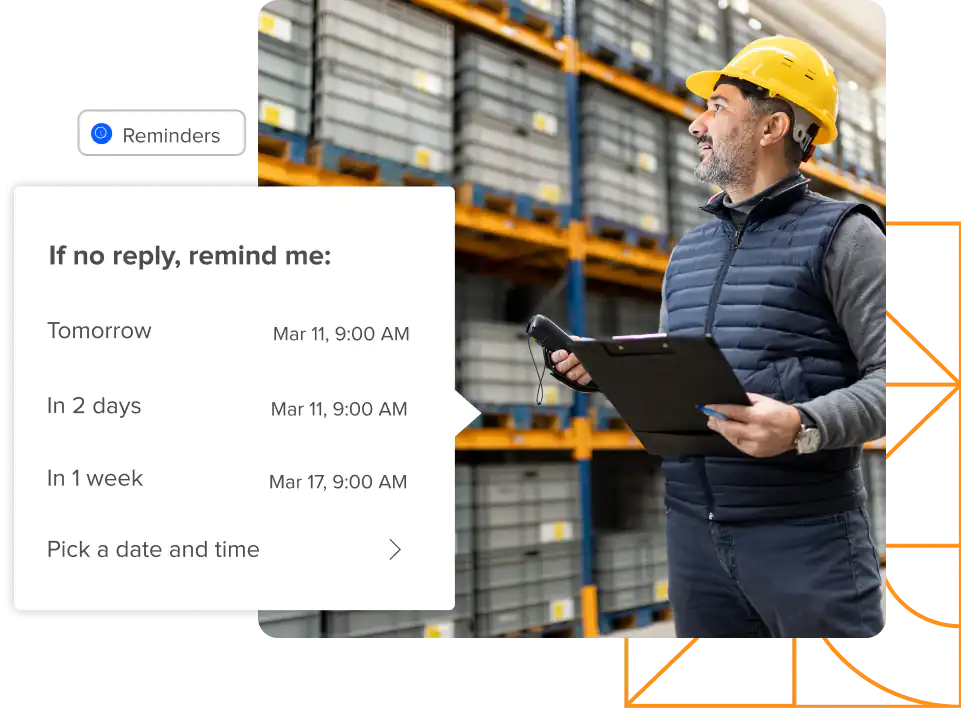 Still unsure which email plan is best for you? See how Titan email compares to other Name.com email products.
Titan email FAQs
WHAT IS BUSINESS EMAIL

Business email, professional email, or custom email is an email address that uses your domain name—of the domain for your business—rather than a generic domain name like gmail.com.

You can have as many email accounts as you need with Titan email. Every employee, department, and service that's a part of your business can have their respective custom business email accounts that end in @yourdomainname.
Why do I need email on my domain?

Email on your own domain name is critical for establishing trust, especially if you're using email for business purposes. A custom email address—especially one that uses the same domain as a business website—suggests a legitimate business, and separates you from the spammers and scammers of the world.
Can I create a business email address without a website?

You don't need an active website to use Titan email, but you do need your own domain name. Using your domain to create both a website and an email address does create a more trustworthy business presence.
Can I migrate my existing email and contacts from other platforms?

Yes, your Titan account includes migration tools that make it easy to move your email data to a new account. Our customer support team is ready to assist with email migration.
Can I access my email account on a mobile device?

Yes, Titan is accessible in your web browser, or you can use Titan apps that are available for both Android and iOS devices. You can also use Titan with third-party email clients like Apple Mail and iOS mail.
Does Titan include a spam filter?

Yes, Titan includes advanced anti-spam filters. All inbound messages must pass through spam filtering before they're delivered to your inbox.
How do I use Titan Max features?

Titan Max features like Read Receipts, Send Later, Follow-Up Reminders, and Email Templates, are available within your Titan account during the trial period for Titan Max. When your trial period ends you can purchase Titan Max plan for the required number of mailboxes from within your Titan control panel.