Compare Website Products
Website Solutions
We've got website plans to fit every project. Whether you're looking for professional, easy-to-use templates from Wix, or just a simple landing page, we've got the tools you need to launch a new website.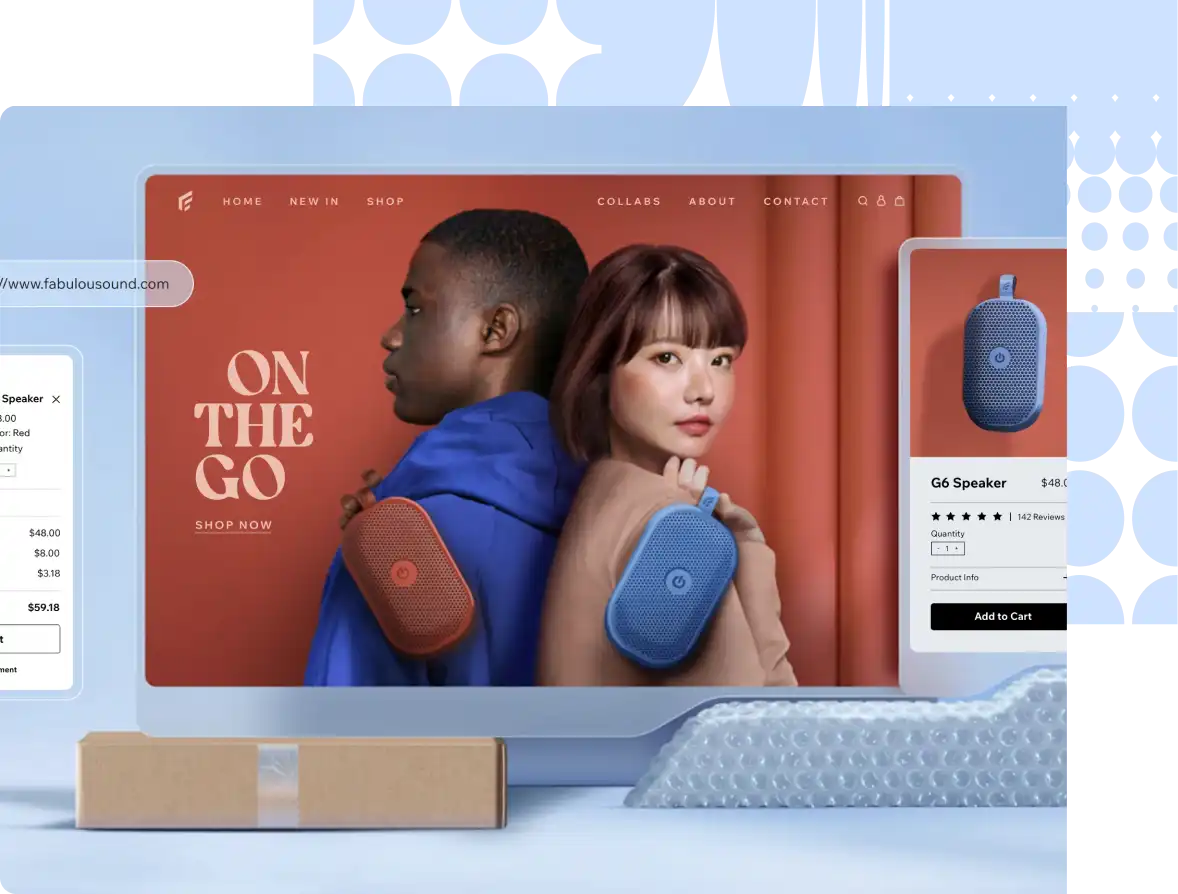 Build your business presence online with Wix
Industry-specific solutions for ecommerce, service industries, restaurants, and more
Why buy at Name.com?
All your projects in one place
Every domain needs a website, and with Wix you can create and manage yours alongside other products like Google Workspace.
Bundle & Save
The more you buy, the more you save. Your Wix plan includes a free domain, and you can rack up even more savings by bundling with email products.
Great domain search & easy set up
A great business needs a great domain, and we'll help you find the perfect one. We'll also do the heavy lifting on setup, so you can focus on creating your site.
Browse templates
Choose from 500+ customizable website templates that are built to meet your business needs.
All website solutions
There's more than one way to get a site online. From simple landing pages to a robust online presence, there's a solution that will get you online quickly with a professional website.
Compare all website solutions

Website Plans
Key Features
Free Website
Unlimited
Business Unlimited
One Page Web Builder
Price
$0 / month
0 / month (Save 24%)
yearly plan
0 / (Save 24%)
yearly plan
Monthly pricing
unavailable
Recommended for
Online Stores & eCommerce
Maximum Pages
Storage space
Custom domain
SSL Included
Email Included
1 Forwarding Email address
Built-in SEO
e-Commerce Available
Special Features
500+ templates
500+ templates
500+ templates
Built in templates
Drag & Drop
Drag & Drop
Drag & Drop
Drag & Drop
Custom Forms
Custom Forms
Custom Forms
Custom Forms
Video Hours = 1
Video Hours = 10
Google maps
Ad vouchers*
Ad vouchers*
Site Booster app**
Secure online payments
Visitor Analytics App
Plans & recurring payments
Customer Account
Unlimited products
Abandoned cart recovery
Subscriptions
Multiple currencies
Automated sales tax on 100 txns / mo.
Sell on social channels
Sell on marketplaces
Dropshipping by Modalyst (up to 250 products)
Product Reviews by KudoBuzz (up to 1,000 reviews)
^*The Ad Vouchers are third party services and products and therefore are subject to the Terms of Use of such providers.