Affiliate program
Earn up to a 50% commission when you refer new customers to Name.com.
Apply now
Unlimited earning potential
There are no limits on what you can earn each month by sending new referrals to Name.com. Dedicate active time toward evangelizing Name.com's products to your user base, or passively earn additional income by including your referral link in existing, evergreen content.
Commission highlights*
20% commission on standard domain registrations
30% commission on WordPress Hosting
50% commission on Yearly Web Hosting and SSL certificates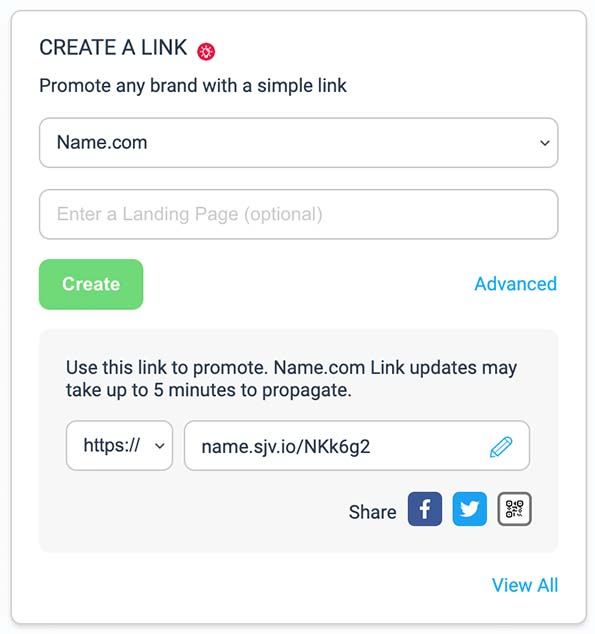 Apply now
Refer a new customer, earn cash
If you have a website, newsletter, YouTube channel, or social media presence with a tech-savvy audience, we want to hear from you! Name.com affiliates earn cash on new customer purchases of most domains and products.
Customize your experience
As a Name.com affiliate, you have the freedom to promote as many or as few of our products as you want. If you have a product that requires a domain, you can use a referral link in your current product flow to earn a commission any time one of your customers purchases a domain or SSL certificate. Or, encourage your followers to take advantage of our full suite of products for even more earnings.
*Commission rates apply for new customer purchases only. Does not include domain transfers, Premium domains, domain or product renewals, upgrades, or select products.
Name.com partners with Impact to power our affiliate platform. You'll need to create an Impact account as part of the application process if you do not already have one.