Etsy recently announced a big change that's going to help its user base of online sellers brand their eCommerce stores more effectively. Pattern by Etsy, a website building tool geared toward eCommerce, now allows artists, crafters, and other Etsy sellers to conduct their businesses through custom domain names and websites.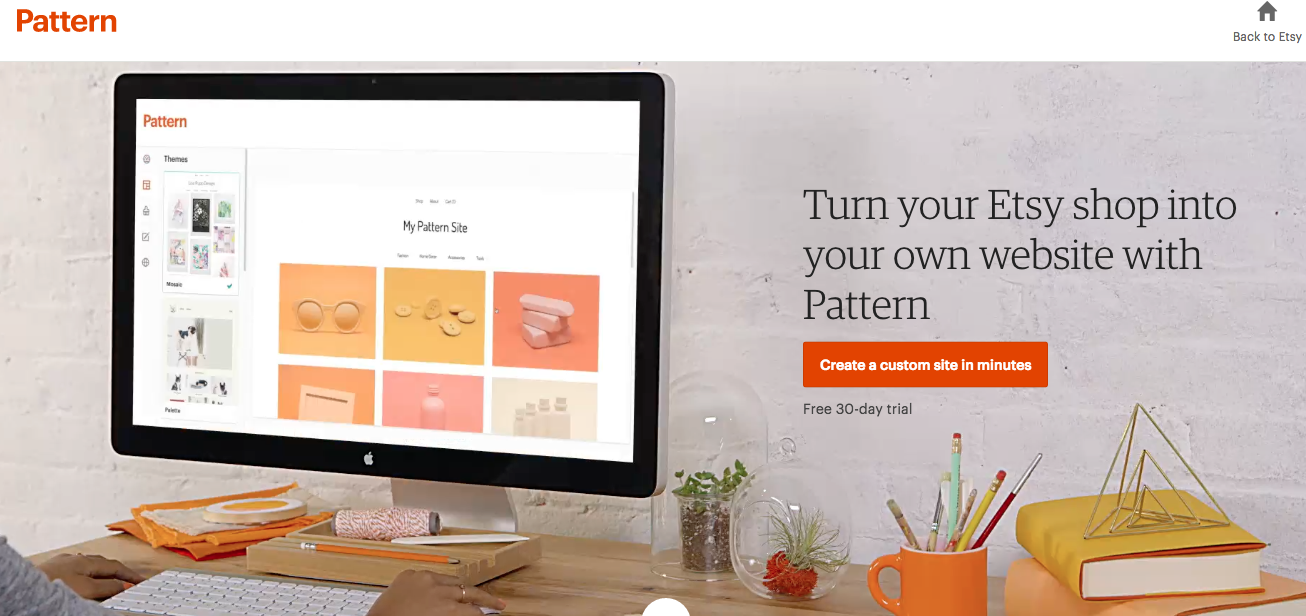 Etsy launched Pattern after more than one-third of users indicated that they would be interested in selling their wares from independent websites. Pattern allows users to stick to the Etsy interface that they already know and love while giving them the freedom to expand their business in their own online store. The service, which costs an additional $15 a month, is a great way for Etsy sellers to establish their brand outside of Etsy's main website.
Great brands need great domains
While this change is certainly exciting for Etsy users, it also brings in new pain points that sellers will have to confront. The online space offered by traditional domains is very crowded and it could be difficult for Etsy users to secure URLs that match the name of their Etsy store or brand. Another issue that sellers are facing is that Pattern cannot be integrated with an existing website. This means that users that already have a website for their business will not be able to use it for eCommerce purposes through Pattern.
The ideal solution for both of these issues? New Domains. By looking beyond the scope of traditional domains, users will be able to access a less crowded space while building an eCommerce store that complements their existing site. Two domains in particular that we think would be perfect for Etsy users are .FORSALE and .SALE.
More space for your brand to grow
People already know and recognize you by your Etsy username or store name. That's why keeping these identifiers as part of your website's brand is a smart move for sellers who are planning to move to their own eCommerce platform. But if you were lucky enough to secure a simple, keyword-rich username on Etsy, you might find that same luck running out when you go to register a matching name through a traditional domain.
But using a domain like .FORSALE or .SALE can solve this issue. Because these domains are new and still uncrowded, you're a lot more likely to be able to secure a URL that's an exact match to your username or store name. These domains can also easily tell your website viewers exactly what your business does and they'll understand your status as an online seller.
A complementary site, just for eCommerce
Just because Pattern does not offer integration into existing websites doesn't mean you're stuck with your typical Etsy account. By registering a .FORSALE or .SALE domain that matches your existing one, you can create a user experience that is streamlined and simple to understand. Add a Shopping link on your main website that takes users to your Pattern website that uses a .FORSALE domain. This way, you can enjoy all the benefits of selling with Etsy while skillfully integrating your online store with your existing website.
Still not sold on Pattern?
There are other options available. Tools like Name.com's Website Builder support eCommerce stores, which means you can take your online business to the next level on your own terms. Customize everything from the types of payment methods you'll accept to the shipping options you'll offer, and change it anytime—with no coding experience required.