By Louisa McGrath
URL shorteners have been around for years turning long URLs into shorter, more manageable links. Today, businesses are pulling ahead by using custom link shorteners which reduce long links into a digestible and memorable format.
Custom short links boost brand visibility, awareness and the CTR of your marketing messages. They are usually made up of your brand name, a TLD that says something about your business or the content you're sharing, and a keyword, which comes after the "slashtag."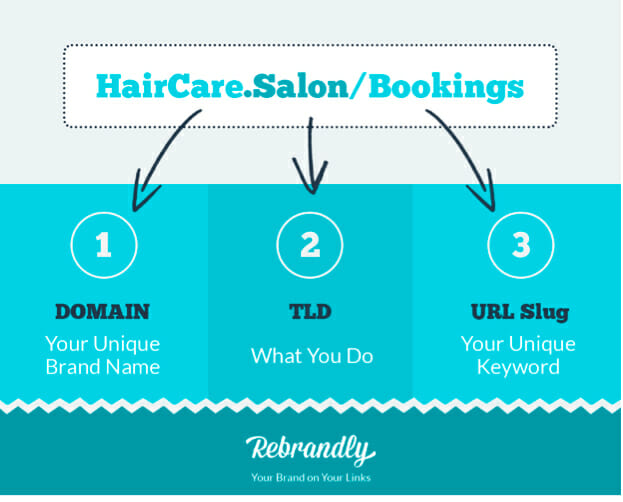 Each time you create a new branded link, you'll choose a keyword related to what you're sharing. Below, you can see how a cool shoe brand took the opportunity to include a strong, on-brand call to action in their short link.

You can incorporate your own brand name and choose a relevant TLD when you buy the custom domain that will act as a base for your short links. To get started, you need to make sure to choose the perfect domain for your custom link shortener. You'll need to consider factors like length, brand message, and memorability.
Here are some tips to help you figure out which domain is right for you.
Think about choosing a domain with a New TLD
When choosing a domain name, you should pick one that will reflect your brand and communicate its message. Doing so will give viewers immediate information about your business and grab their attention.
You can choose a TLD that is associated with your brand, one that is eye-catching, or one that indicates something about the content you're sharing. Or, like us, you can use several.
The chances are, you're already using a .COM domain for your business's main website—so the ideal .COM domain is likely not an option (branded short links need their own dedicated URL to function properly). That makes New TLDs a great option to explore for your brand. New TLDs can communicate meaningful details about your brand or the content you're linking to, and because they are new, it's more likely that your brand name will be available to purchase.
With New TLDs as part of your short links, you can spread your brand's name far and wide, while giving customers a little direction.
For example, the 'John Doe PR Agency' could use JohnDoe.Agency to link followers to pages on its main website. But it could also use JohnDoe.Events to promote various upcoming events or .MEDIA to share client press coverage.
The idea here is to indicate to consumers what kind of content you're linking them to in order to improve CTR and trust.
At Rebrandly, our main website is Rebrandly.com. But we use Rebrandly.Support to send out FAQs to users. Rebrandly.Blog lets our followers know when we're linking to one of our articles.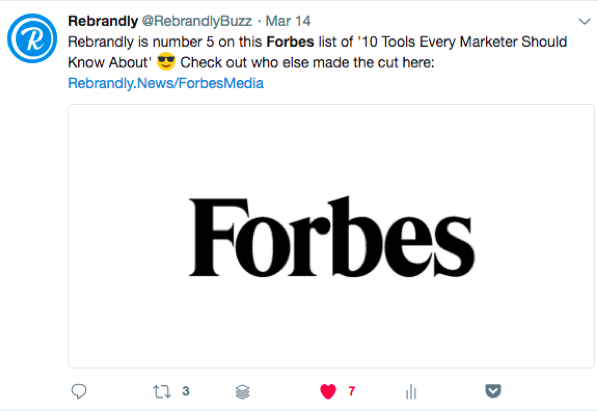 We also have .NEWS to share media coverage, .VIDEO to link to our YouTube channels and Rebrandly.Rocks to let people know how awesome we are.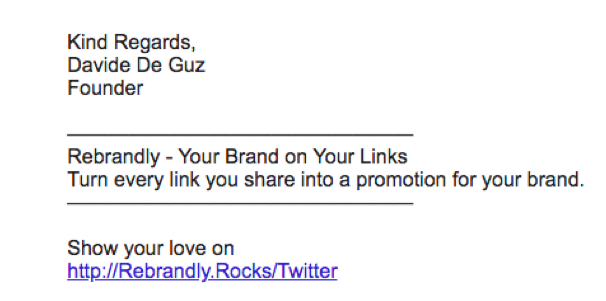 Finding the Ideal Length
Even though Twitter has upped its character count significantly, it still makes sense to keep your custom short links, well, short. And to do this, you'll want your domain name to be brief.
Ideally, you want to get your message across by featuring a keyword or CTA at the end of your link. You don't want it to get cut off–or worse be auto-shortened to feature another brand's name. I'm looking at you lnkd.in!
The whole point is to let people know what they're clicking through to and to make it another touchpoint for consumers to interact with your brand name.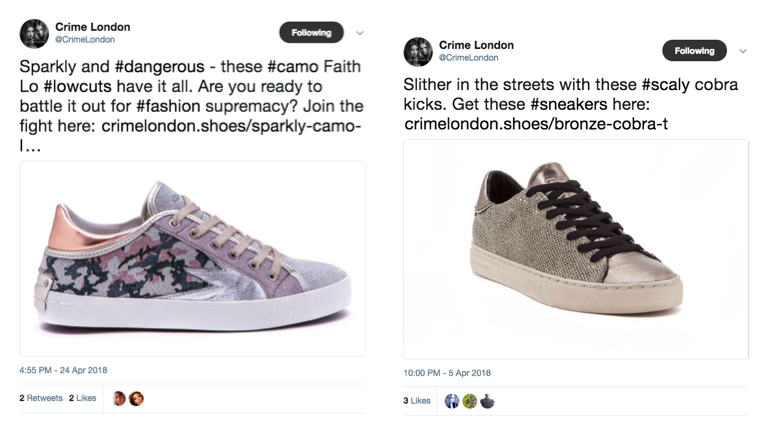 If you know you'll be using your custom short links specifically to send your customers invoices via email, then you don't need to worry about the length too much.
But if you'll be using your short links on Facebook, limit your domain name to 19 characters, because the platform truncates links at the end and in the middle.
If you're planning to share your short links on social media, it's a good idea to keep in mind the different URL character limits of the platforms your team is using.
Here are the length limits of some major players:
Twitter: 32 characters
LinkedIn: 26 characters
Facebook: 19 in the domain name, 32 in the "slashtag"
YouTube: 40 characters
Showcasing your brand name
The point of using custom URLs is to showcase your brand's name. But you also need to leave room for a TLD and a keyword.
Keeping this in mind, there are a couple of ways you can feature your brand name in the domain you use for your custom URL shortener.
You might simply want to feature your brand's name as it is, like we did.
Or you might want to cleverly incorporate your brand's name across your whole domain name. If the end of your business' name matches up with a TLD, you can cleanly feature your brand name within your domain, like Virgin or Pepsi have.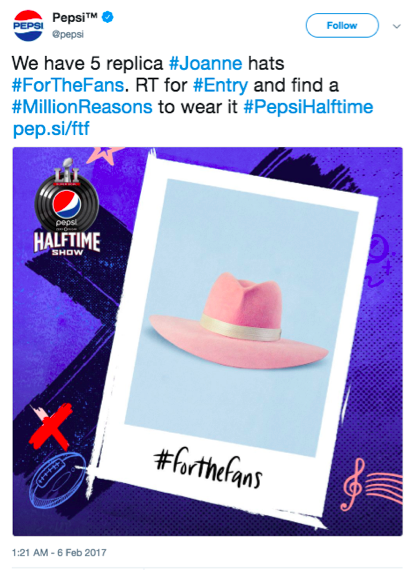 Or, you could identify which keywords are most important for your business and drive customers to your website using a phrase that is synonymous with your industry–which will, in turn, make it synonymous with your brand.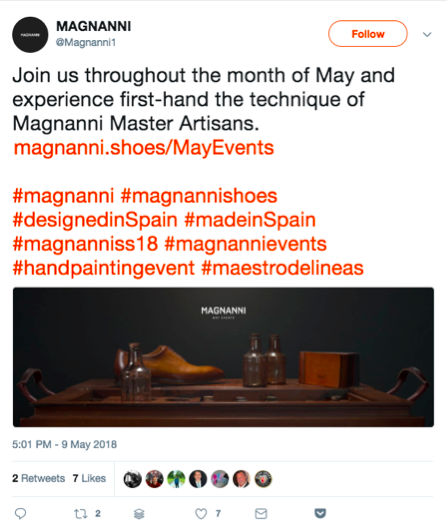 However, if you're set on featuring your brand's name in your links, but it's way too long, consider abbreviating it, using just part of it, or opting for your initials. In doing so, you'll offer a succinct way to identify your business.
Think outside the box
When picking a domain for your custom short links, creativity matters. If you want to stand out, you'll need to be quirky or clever. Creative URLs can make your brand memorable and grab consumers' attention even in the most crowded newsfeed.
An easy way to communicate a cheeky brand personality is through a standout TLD. What domain name relates to your brand while making a fun statement? How can you communicate your quirks while still being cohesive?
Some fun domains you could consider using include:
.PIZZA
.COOL
.WTF
.FAIL
.WINE
.NINJA
.GAMES
But every brand is different so it's worth brainstorming ways you could use TLDs creatively. For example, a jewelry shop which has a young target audience might find the .DIAMONDS TLD too formal for their brand. But .ROCKS could hit the right note with customers.
Or a website for sports fans might use Letsgo.Team as the route to share each NFL team's latest stats. Check out this list of TLDs for some inspiration during your brainstorm.
Keep it simple
Studies suggest that cognitive and processing fluency, above all, dictate how people associate names and businesses. Your business name doesn't always make it clear exactly what you do. But if a cafe uses a .COFFEE or a .CAFE TLD to share their short links, the people it interacts with online will be left with no doubts. If your company launches a new app, using short links with a .APP TLD can help spread awareness too.
The more clarity you can provide to consumers, the easier it will be for them to comprehend your messages—and the more likely they are to engage with your marketing.
The sky is the limit
When choosing domains to use with your custom link shortener, it's worth taking the time to think it through. These domains will be the base for dozens, hundreds, or maybe even thousands of your short links, so your choice can make a real impact on your marketing goals.
What will catch your audience's attention? What TLD fits with your brand personality? The more appealing, trustworthy or on-brand your short links are, the more click-throughs you'll receive.
Louisa McGrath is a content manager at Rebrandly, the URL shortener empowering marketers to put their brand on their links. She can be seen blogging around Dublin city center, except on Sundays when she stays in to pore over the newspapers.