Remember when everyone started using online storefronts and the older generation was all, "Those crazy kids with these crazy electronic stores. Whatever happened to selling door to door, or in the market?" Of course you don't – that was like a bazillion years ago. And besides, those people have been proven dead wrong.
The average U.S. consumer spends over $1,000 a year online, and that number is expected to increase by 44% in the next three years, 71% of shoppers believe they'll get a better deal online than in stores, and in the next few years, mobile shopping is expected to count for $64 billion of revenue in the U.S. alone (according to a 2012 eMarketer report).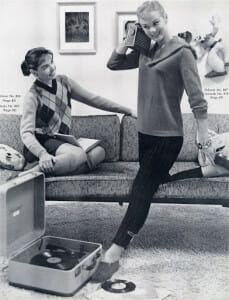 Bottom line: It's time to start your e-commerce site, open an online front for your brick and mortar business, or max-out your e-commerce storefront with blogs, product pages, and sales tabs. If you're looking for affordable new domains in the next year, consider some of the new gTLDs that are coming your way – you'll be able to get short, memorable domain names with industry-specific extensions at landrush prices, and some of the nTLDs are specifically tailored for e-commerce.
Here's a couple nTLD suggestions that would be perfect for e-commerce:
.SHOP: When you're looking for a good, searchable domain name, one of the rules is to stick with highly searchable keyword terms. What if you could put one of those terms in your domain name without compromising length, or the name of your company? That's what a .SHOP domain can offer you, as an e-commerce owner. You'll be able to have access to a virtual name space for shopping, and acquire a domain name that says, "You can shop here."
.BUY: Just like .SHOP, .BUY creates a generic-term domain name that both adds a searchable keyword to your extension and signals to potential customers what business sector you belong to. .BUY and .SHOP are slotted to be industry-wide nTLDs that offer a unique name space for retailers, all over the world, who sell their merchandise online.
.PROMO: Promos make the e-commerce world go around. Conversion rates increase during promotional periods, especially when promoting on social networks. Get a unique domain name specifically for your promotions page with .PROMO. Because it's a new top level domain, you'll be able to register your trademark during the sunrise period and secure yourcompany.promo for use during all of your future promotions. .PROMO is easily-identifiable to your customers and allows you to develop a specific site extension for the purpose of promotion.
.COUPONS/.DEALS/.DISCOUNT: Who doesn't love a bargain? For real. If you know anyone who hates bargains, have them contact us so we can interview them for the blog because they would be a true anomaly. Having a page on your e-commerce site specific to savings allows your customers to go straight to the "bargain bin," so to speak, if they're shopping on a budget. Anytime you can make your site easier to navigate, conversion rates increase. These extensions offer a way to use your company name and a savings-centered extension to promote your deals, discounts, and coupons. Adding pages also increases inbound links, which helps SEO.
.ECOM: It doesn't really get more industry specific than .ECOM. While you might be able to find nTLDs that cater to the industry you sell in, such as .SHOES, .CAR, and .BIKE, .ECOM is a perfect domain for any e-commercial business that doesn't fit into a generic term category, or for any e-commercial business that sells products and services meant to increase other e-com sites, such as hosting services, analytics, shopping carts, purchasing services, affiliate marketing, social media enhancement, etc. .ECOM serves many different purposes, but stays specific to e-commerce.
Check out our complete list of nTLDs, including a retail-specific category. Also sign up to watch your favorite nTLDs, so you know when landrush and sunrise periods start, by using our watcher.