Dan Gillmore of the Guardian recently wrote an article, "Why everyone should register a domain name."  It struck a chord with me in several ways, so I'd like to add to his line of thought. If you're reading this on our blog you likely already understand the importance of domain names, so I invite you to share this message with your younger sisters and older fathers – those who don't know and more importantly don't care what a "domain name" is.
A domain name is what you type into the URL bar. Without domain names, we'd be entering countless, meaningless numbers in order to navigate to our favorite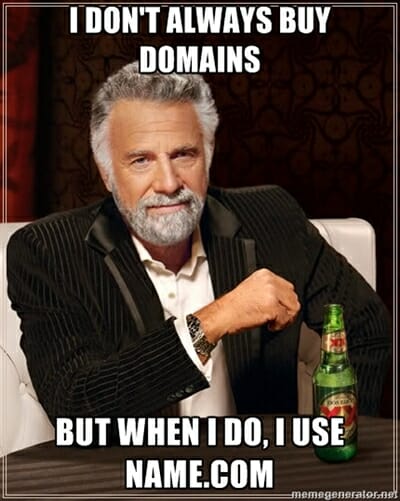 sites. Domain names are a part of a larger Domain Name System (DNS) that make serving up content on different sites possible (if you want to know the full on technical explanation behind it, just ask.). All you really need to know is if you want a slice of the Internet pie, you can have one, it's called a domain name.
So why might you want a slice of the pie? Well, the Internet is powerful. But you don't need me to tell you that, this you already know. So how is it relevant to you? Well, what do you want? Let's get existential, what are your life passions? What beats through your body and makes your heart sing? How do you want to be known? Who are you?
Whether you are looking for a job, want to start a movement or spread a message, connect & communicate with like minded people, share your artwork – or share yourself and your interests with the world – a blog is the perfect way to get started, and a domain name is the first piece to the puzzle.
As Gillmore notes, "tomorrow's adults will need an online home they control." Sure, we're all on Linked in & the like, but the difference is that for Facebook and Twitter, etc you and me are the suppliers of content; they decide how to use and monetize the data. That doesn't make me feel warm and fuzzy inside. When it comes down to something as precious and personal as our online identities, control & ownership is increasingly important.
You don't have to be a programmer and know code to get online and get your message out and your identity defined. There are countless tools that are making this increasingly easier. Recognizing the importance of simplicity, name.com recently rolled out RapidPress, a 1 click WordPress install on name.com hosting.  Just a few clicks and you're off and blogging. Take advantage of services such as these and get yourself out there. Who do you want to be? What are you trying to do?
We love, respect, and build the Internet. Join us!
PS big ups to Gillmore for recognizing the importance of domain names and getting the word out to the public. Now if he'd just transfer his names from Hover to name.com already! 😛