cPanel is the web hosting control panel for our shared hosting. Logging into your cPanel is easy and can be done in two ways; through our hosting dashboard - or directly using your URL along with your username and password.
Logging in to cPanel through the hosting dashboard:
Log into your Name.com account.

Click the

 My Products link.
Scroll to the Hosting title and then select the hosting plan you want to log into the cPanel for.
On the Web Hosting Dashboard page, click the cPanel Login button. This will log you into cPanel automatically.


Logging in to cPanel using your domain
You can also login to the cPanel directly. Just type http://yourdomain.com/cpanel and log in with your cPanel username and password. You can find your username on the Web Hosting Dashboard page where you can also reset your cPanel password.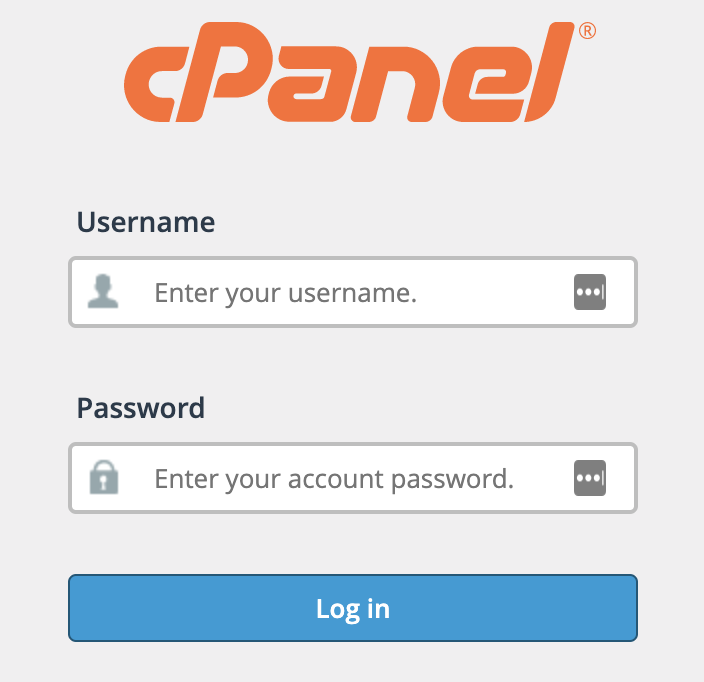 Note: Your cPanel username and password may differ from your Name.com username and password combination.