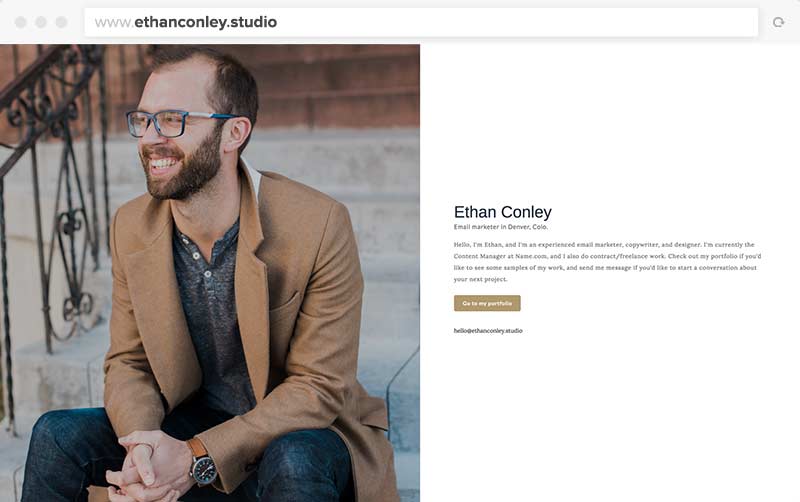 "I've got a full-time job, so it's hard to find time to create a website for a side gig. With One-Page Website Builder I had a site ready in five minutes."
- Ethan Conley
Email Marketer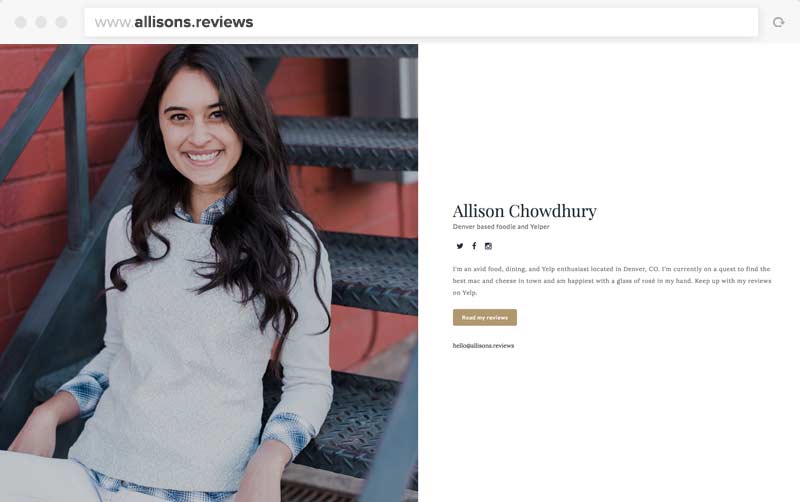 "One-Page Website Builder gives me an easy, memorable place to send people who are interested in keeping up with my restaurant reviews."
- Allison Chowdhury
Foodie and Yelper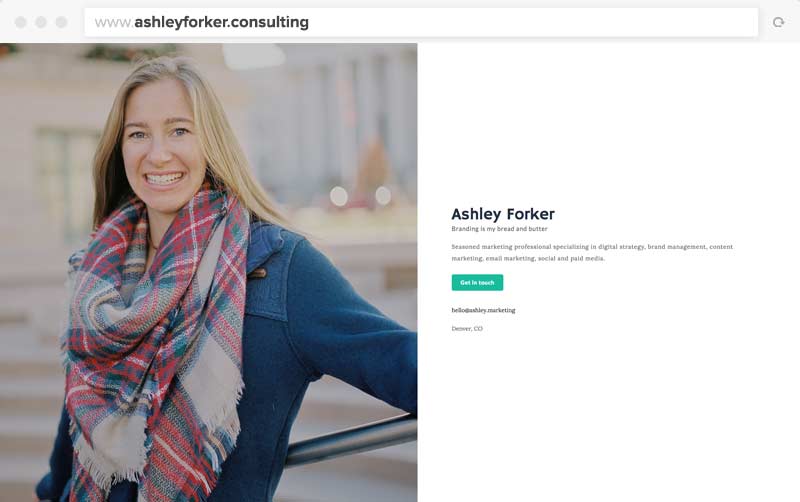 "They say, 'Fast, good, or cheap. Pick two.' But with One-Page Website Builder I was able to establish my personal brand online in a matter of minutes for less than $20. Not bad!"
- Ashley Forker
Marketing professional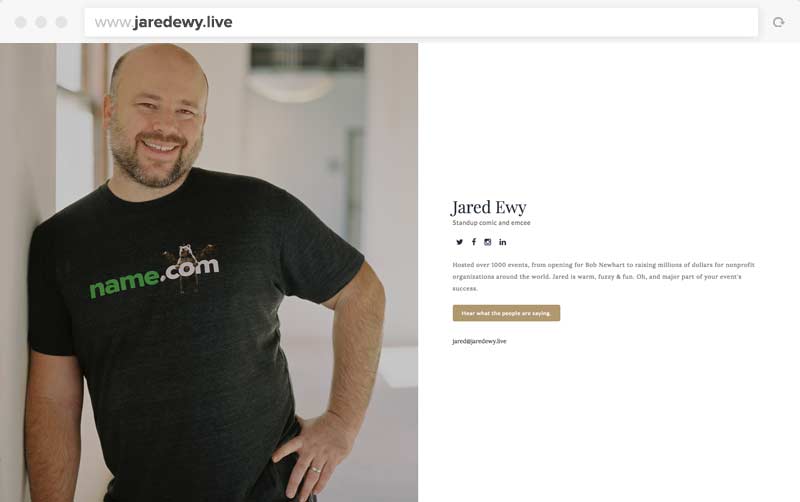 "One-Page Website Builder is actually an easy and functional website builder. It's unusual to be able to create a project so polished and professional with such little effort."
- Jared Ewy
Stand-up comic and emcee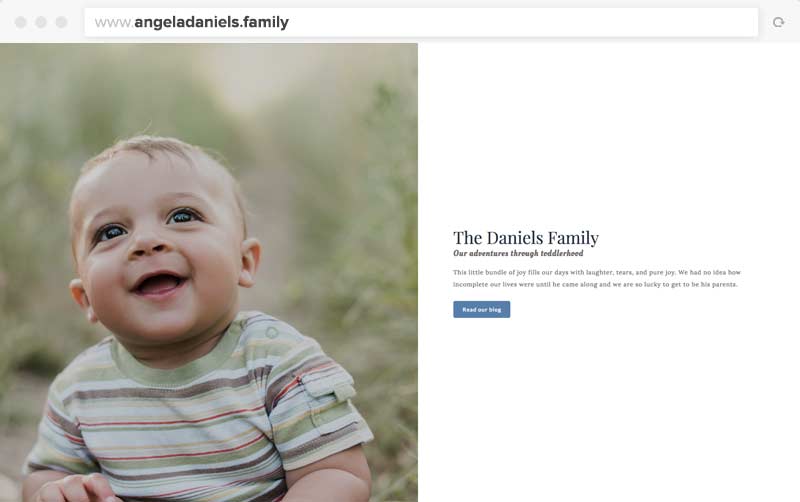 "I have a free blog for my family, but it costs a lot of money to use a custom domain name with it. One-Page Website Builder made it easy to promote my blog on a memorable domain name in a cost effective manner."
- Angela Daniels
Mom Blogger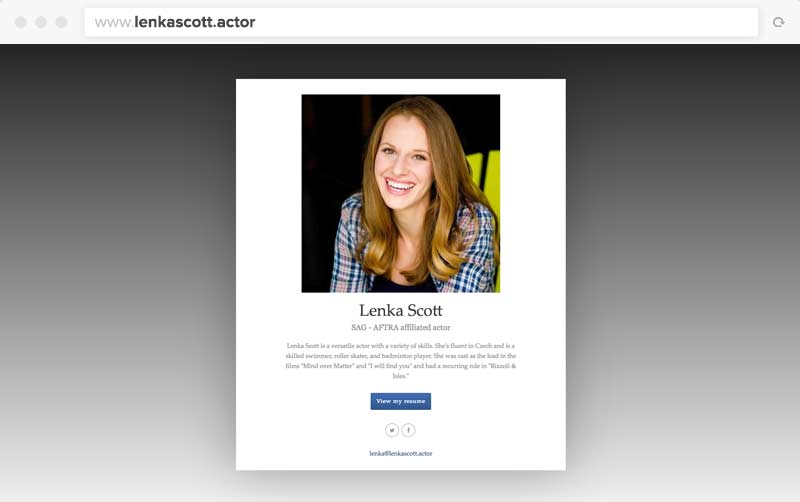 "A one-page website with a .ACTOR domain is an easy way to share my headshots and resume with casting agencies."
- Lenka Scott
SAG-AFTRA affiliated actress
---