In the years since its launch, .ART has become the most popular extension for creatives and has a stable place among the top-10 fastest growing domain zones – all through organic growth and remarkably high renewal rates. Its 250K+ community includes creative organizations and personalities as well as industry giants including the Louvre, Marina Abramovic Institute, the Institute of Contemporary Arts of London, Amazon, Bank of America, Mercedes, Pixar, Kickstarter, Vivienne Westwood and many others.
A website on .ART can be anything: a point of entry for all social media accounts, an online portfolio, a marketplace that generates a revenue stream and now, with ENS integration, it can also point to a wallet address or an NFT. As a website owner you are the only one deciding on its content, which is especially important in times of censorship and other institutional regulations.
Here's why so many different personalities and organizations choose to be united under the .ART umbrella.
Make impact with a domain name
While we don't have control over the names we are given at birth, our digital identity is a different story altogether. With .ART, you have the power to not only use your own name but also seamlessly connect with the art world. By choosing a .ART domain ending, you establish yourself as an artist before visitors even reach your website, giving you a significant advantage. Opting for yourname.art for your website creates a centralized point of entry for inquiries about your professional background, current work, and future projects. Finally, you can put an end to the hassle of aligning your profile names across various media platforms.
Enhance your online presence
The services provided by .ART go beyond digital identification. This applies whether you use traditional artistic mediums or play around with digital, crypto and VR art, or NFTs. .ART domains have the possibility of Ethereum integration to be used as easy-to-remember crypto addresses, making them an inherently all-in-one product. You can also simply link all your existing media accounts to one domain address, which is an excellent DIY marketing trick that also saves trees. Why print business cards if you can have a digital one?
Improve your SEO ranking
Using a .ART domain can potentially improve search engine rankings for art-related content for several reasons. Firstly, the .ART domain extension is highly relevant to art-related content, and search engines give it more weight when ranking results for art-related searches. For example, if someone searches for "abstract art," a website with a .ART domain that specializes in abstract art may rank higher than a website with a generic domain that covers a broader range of topics. The .ART domain extension is relatively new and has very high renewal rates. As a result, websites with .ART domains are as more credible and authoritative by search engines, which improves their rankings. Search engines tend to favor websites that are trustworthy and have a good reputation, and a .ART domain signals that a website is focused on art-related content.
Moreover, there is the added benefit of a psychological shift. Using the word "art" in your website address automatically puts visitors on notice that your business is a creative one. This is a simple but effective marketing tool built right into your online presence.
Case Studies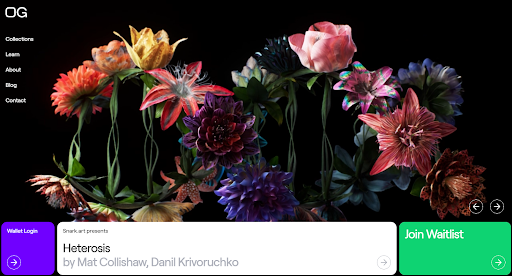 A platform for curated collections of dynamic generative art where "OG" is a reference to both Organic Crystals and the legendary Original Gangsters. Coming from the founders of SNARK.ART, the project provides a platform for famous digital artists to experiment with dynamic NFTs.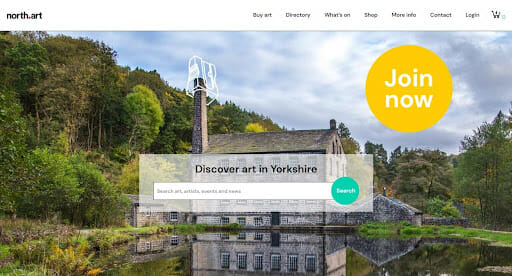 The regional online Art Gallery and Art's News website for the North of the UK. A growing team of artists and art lovers dedicated to raising the profile of artists, galleries and all things art in the Yorkshire region, NORTH.ART was founded by local artist and businessman, Tim Miller.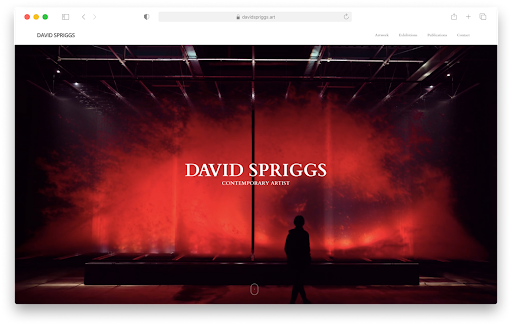 Vancouver-based David Spriggs works exist in the intersection of 2 and 3 dimensions works. His practice explores phenomena, space-time and movement, color, visual systems and surveillance, the strategies and symbols of power, and the thresholds of form and perception.