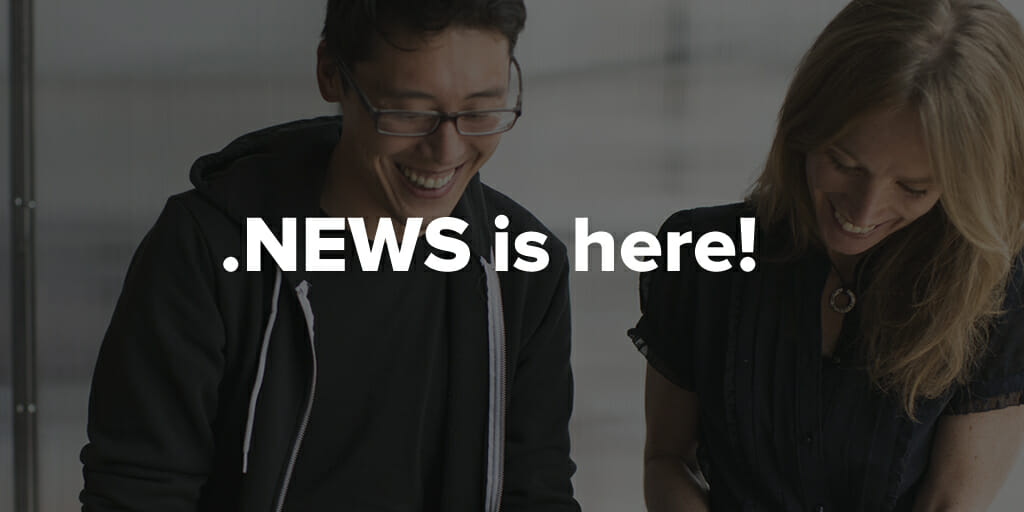 Ten year olds are on Meerkat. Your mom is Periscoping. That's not an insult. It's an actual thing. The gist is this: everyone is online and creating content but there are ways to stand out.
Be you, be credible and be one of the first to get a new .NEWS domain name.
Take your expertise and win the Internet by leading the online conversation. Turns out .NEWS isn't only for news organizations. If you own a company, a .NEWS domain helps you cut through the noise. It's the web address for those who've found their place online and want the world to know they're a legitimate source for information.
It's for the investigative journalist, the Internet observer, the modern Mark Twain worried we're all swirling into an anti-intellectual tailspin. Your .NEWS domains work for the podcaster bursting with knowledge, those capturing a global audience, and those who are dedicated to their local community.
Here are some other ideas:
Individuals: Use .NEWS to start a new blog, create an online portfolio for your journalism career, link to your personal social media profiles.
Non-profits and small businesses: Create landing pages with updates on your latest special events, sales, news, etc., or forward the domain to your Facebook/Twitter pages.
Corporations: Use .NEWS as a home for your press releases, job postings, personnel updates, corporate blog, and more.
Entrepreneurs: Create the next Vox, Buzzfeed, or Gawker-like network, but brand the site with .NEWS instead of a generic domain.
There hasn't been a better-timed domain extension since…ever. News is a vicious, churning cycle and now you can ride it to the front of the crowd. When you want to lead the conversation, get your new .NEWS from name.com.