November 13, 2023
Google Workspace Pricing (2024): Cost & Plans Explained
Google Workspace is one of the premier digital productivity platforms available today. This is because Workspace provides businesses and entrepreneurs with a suite of tools that promote and enhance connection and collaboration with employees, business partners, suppliers, and countless other stakeholders.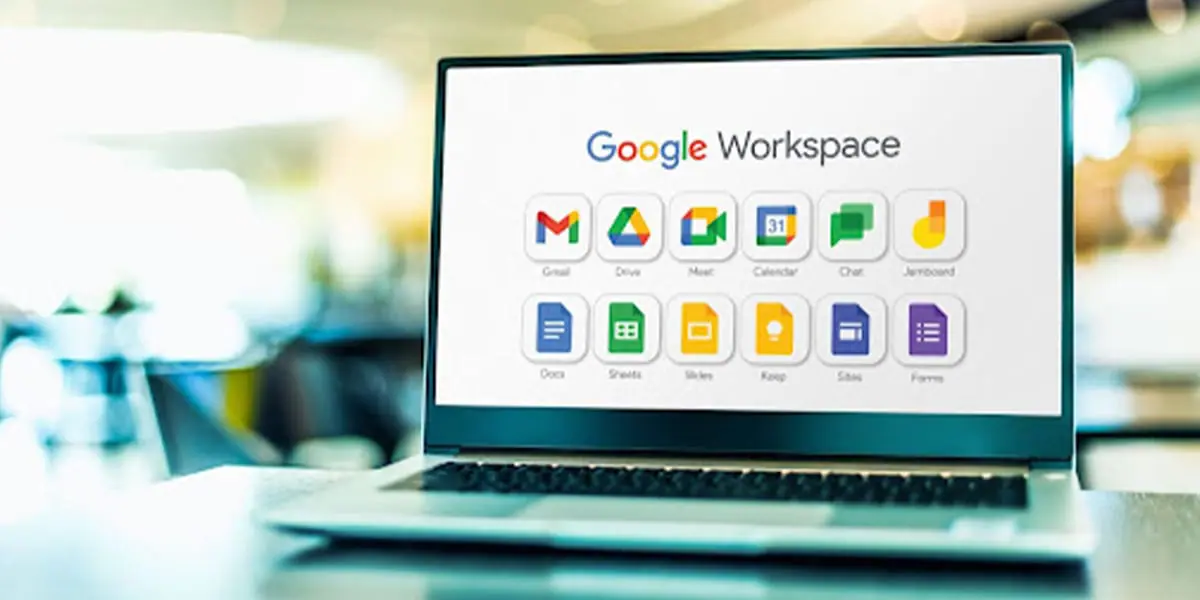 ---
Google Workspace Pricing (2024): Cost and Plans Explained
Google Workspace is one of the premier digital productivity platforms available today. This is because Workspace provides businesses and entrepreneurs with a suite of tools that promote and enhance connection and collaboration with employees, business partners, suppliers, and countless other stakeholders.
As the premium version of Google's free suite of tools, Google Workspace offers a range of supercharged features ideal for optimizing business operations. But is Google Workspace worth it for your needs? By exploring the different tiers of Google Workspace pricing, and what each tier offers, you can determine the right suite of features for you and your team.
Note: The following article features pricing and plan information that is subject to change. For the most current information on Name.com's offerings, be sure to see our Google Workspace Business Starter plans.
Understanding Google Workspace
Google Workspace has gone through several evolutions. In 2006, Google released the free Google Apps package, which included basic versions of many of the apps available today, such as Gmail and Calendar. Google debuted a paid version of Google Apps in 2007, which offered more storage space, third-party integrations, and access to new apps.
The next major overhaul occurred in 2016 when Google Apps turned into G Suite. As part of the rebranding, Google aimed to position itself as a full-service office productivity provider. In 2020, G Suite became Google Workspace to signal its presence as a digital center of operations for online teams.
In its current form, Google Workspace offers an impressive array of apps for creating documents and presentations, scheduling and hosting meetings, and gathering information. The main apps are:
Gmail
Meet
Chat
Calendar
Drive
Docs
Sheets
Slides
Forms
Sites
Apps Script
Jamboard
Google Workspace pricing: An overview
There are four main Google Workspace plans available for businesses, with more expensive tiers offering additional features and expanded functionality. In 2023, Google increased its monthly prices by 20%—however, it also introduced an annual plan that allows customers to take a 20% discount. Only users who pay on a monthly basis experienced a price increase. Here's a breakdown of how much each tier costs from Google:
Business Starter – $7.20 per user per month or $6 per month for an annual plan*
Business Standard – $14.40 per user per month or $12 per month for an annual plan*
Business Plus – $21.60 per user per month or $18 per month for an annual plan
Enterprise – variable based on business needs
*- If you commit to a year of Google Workspace with Name.com, you can also enjoy up to a 50% discount on these plans. Check pricing.
We aim to make these plans even more accessible by occasionally providing select domains for just 99 cents when bundled with Google Workspace services, ensuring that you get the most value for your investment.
With Name.com, committing to an annual Google Workspace plan not only offers a substantial discount compared to Google's pricing, but also positions your business for success with robust tools and reliable support.
Business Starter Plan
The Google Workspace Business Starter plan is a base plan, making it ideal for small businesses that are still growing. With a Starter Plan, you'll gain access to:
An ad-free business email with spam protection
Google Meet for video conferencing for up to 100 attendees
Digital whiteboard features
Each individual on your plan can also access up to 30 GB of storage.
Business Standard Plan
With the Business Standard plan, you'll access all the tools from the Starter Plan with fewer restrictions. For instance, the Standard Plan provides each Google Workspace user with 2 TB of storage and raises the video call attendee limit to 150 people.
It also offers a range of other video conference tools, like call recording, noise cancellation, hand raising, breakout rooms, and call moderation.
Under this plan, growing businesses can expand their operations seamlessly with features like shared drives for various teams, advanced Google chat rooms, and custom appointment booking pages.
Business Plus Plan
Business Plus equips mid-sized businesses with all the storage space and security features they need to support their larger operations. It's similar to the Standard Plan but offers extra tools for organizing, managing, sharing, and protecting your organization's sensitive data.
Additionally, with the Google Workspace Business Plus Plan:
Up to 500 people can join your video conferences
Each individual can enjoy a full 5 TB of storage
Enterprise Plan
The Google Workspace Enterprise plan is designed for enterprise-level businesses that store and manage large amounts of data and work with hundreds or thousands of collaborators. With the Enterprise Plan, you can enjoy:
Business email accounts that offer advanced security features and S/MIME encryption to keep your communications secure
Video calls with up to 1,000 people
In-domain live streaming
With an additional upgrade, you can also access premium support from the Google team. This enhanced support provides 24/7 priority support from Google experts, access to a knowledge base, and faster resolution times.
Comparing Google Workspace with competitors
So, how does Google Workspace stack up against Microsoft Office 365—another digital productivity services provider—in terms of pricing and features?
Both platforms offer business email, office tools, and cloud storage at similar price points. While Workspace plans range from $6 to $18 per month for standard plans with a yearly commitment, Microsoft 365 plans range from $6 to $22.
Additionally, Microsoft 365 is known for its advanced features and automation tools, while Google Workspace has a reputation for comprehensive applications with streamlined interfaces. However, with the recent integration of Google Duet AI, you can further enhance your digital experience, making operations smoother and more efficient. Ultimately, when comparing Google Workspace vs Office 365, the right platform for you will depend on your business's priorities and needs.
Choosing the right Google Workspace plan
When choosing a Google Workspace plan, consider which features are most important for your business based on your current needs and long-term goals. Once you identify the core services you need, you can consider other add-ons that fit within your budget.
Remember, you can always upgrade to a higher tier as your business grows and your needs for storage, security, and video-conferencing tools chang
Google Workspace and Name.com
Name.com offers a seamless way for you to get started with Google Workspace. Simply use Name.com's intuitive domain name search to set up a custom domain name, then choose the Google Workspace add-on to set up your business email and access Google's full suite of productivity tools. If you happen to already have a domain you're using that you'd like to bring over with you, we offer domain transfer services that make the process hassle-free.
By integrating Google Workspace and our cloud web hosting services with your Name.com account, you can enjoy convenient access to your domain name tools and your most important productivity applications all on one efficient and user-friendly digital platform. In addition to our robust cloud hosting, we provide dedicated solutions such as affordable WordPress hosting. Optimized for performance and security, our hosting also seamlessly integrates with Google Workspace, offering streamlined management for your WordPress website.
Sources:
Lexnet. A Brief History of Google Workspace. https://www.lexnetcg.com/blog/google-workspace/brief-history/
Google Workspace. Do your best work, all in one place. https://workspace.google.com/features/
Google Workspace. Pricing updates and more flexible payment options for Google Workspace. https://workspace.google.com/blog/product-announcements/pricing-updates-and-more-flexible-payment-options-google-workspace
Google Workspace. Pricing.https://workspace.google.com/pricing.html
---