Recently we've added some additional security features to Name.com accounts to keep up with industry practices and customer demand. Please note that this process is not required on accounts that have already opted to set up additional security measures such as 2FA or IP restrictions. 
Steps
When logging into your Name.com account, you will enter your username and password like normal. Next, our system will verify where you wish to send this code.
By default, the email address on file with your Name.com account will be available: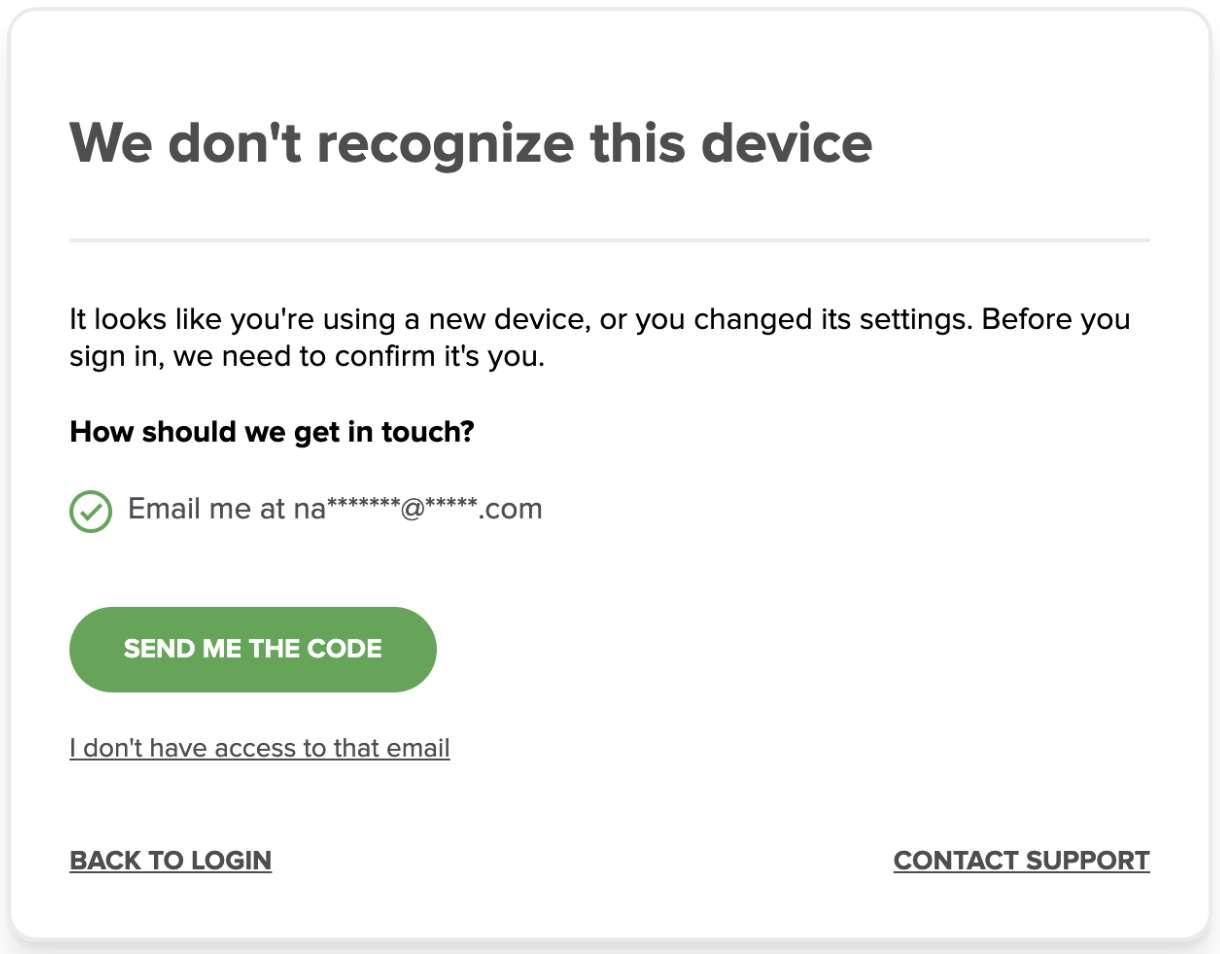 If you do not have access to this email currently, click on the "I don't have access to that email" option: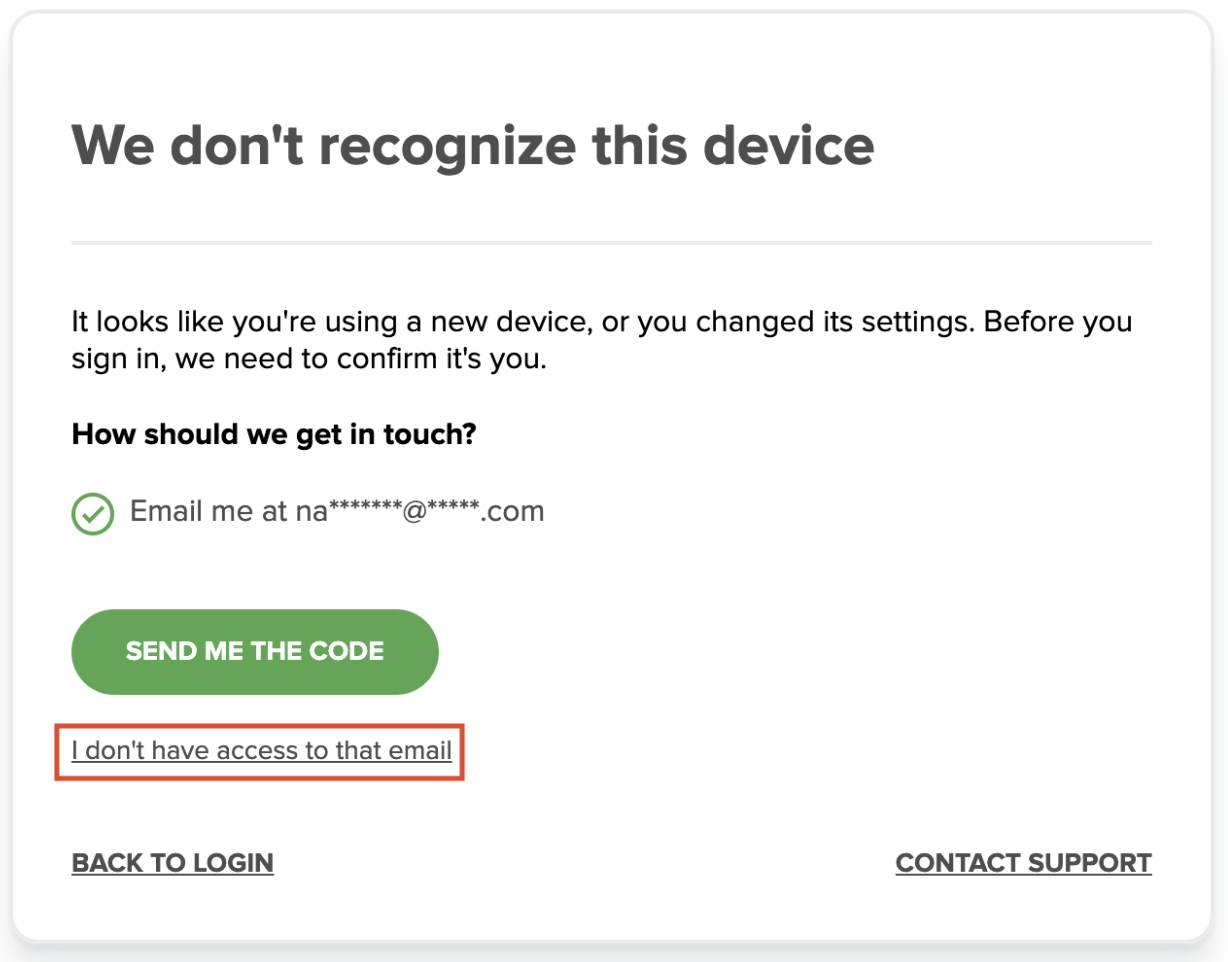 Now the phone number on file with your Name.com account can be selected for either text or phone call recording: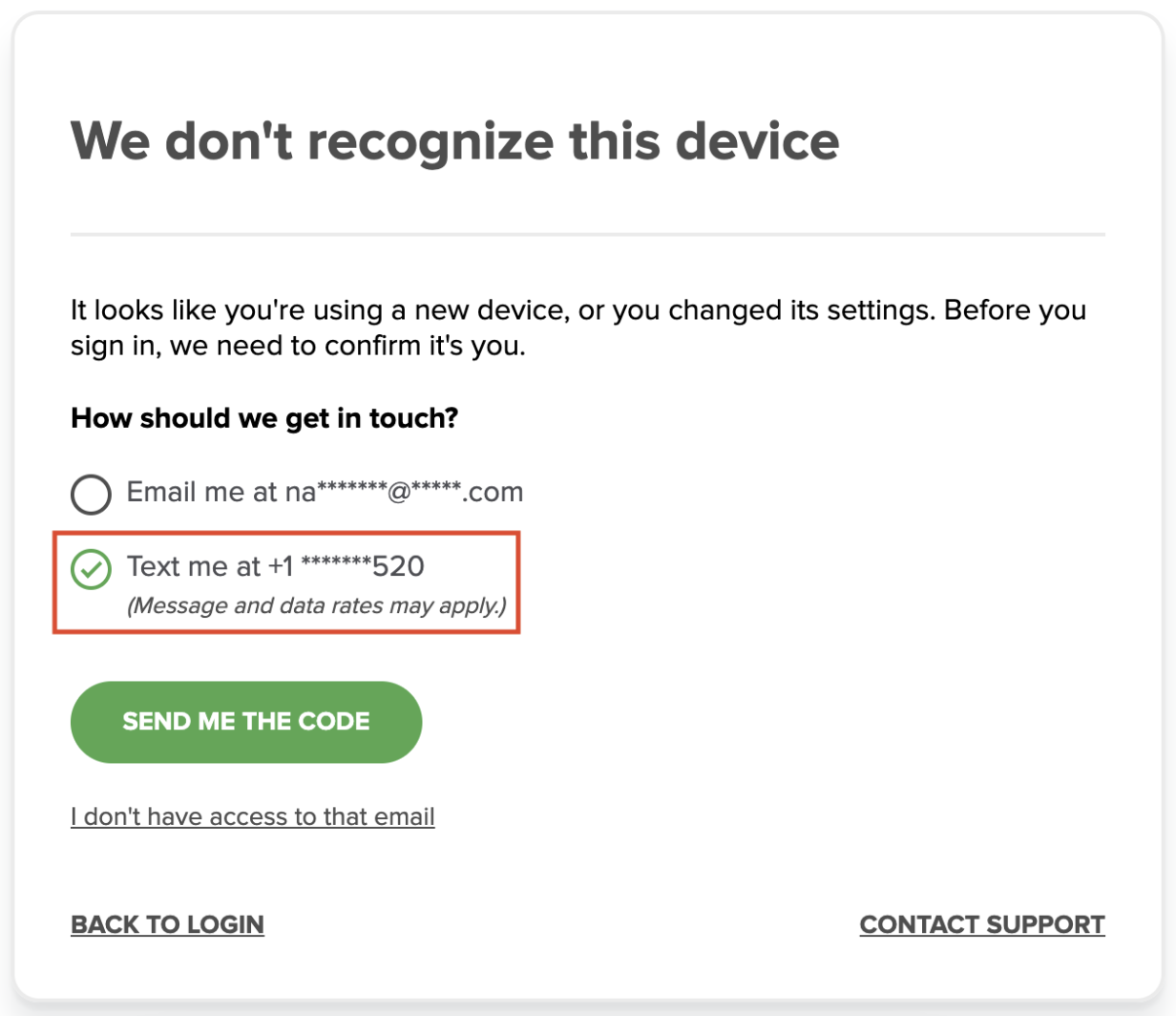 Please allow a few moments for the code to be delivered to the selected contact method. Once you have the code you can enter it to gain access to your Name.com account: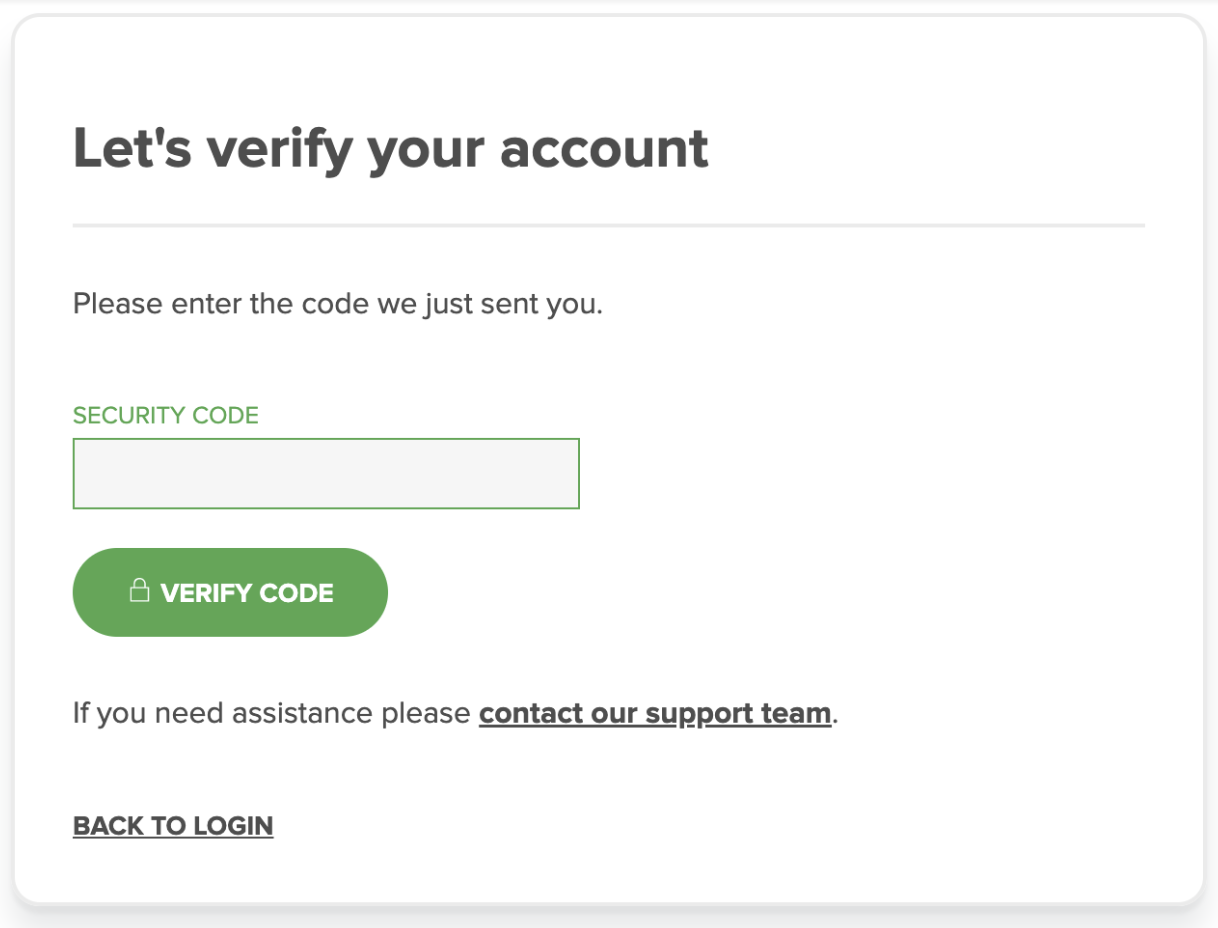 Please note: Requesting a new code will void any previous codes. If you are experiencing a slight delay in delivery, please leave the page open and wait a few minutes for the code to arrive.
Upon successfully logging into your Name.com account, you will not be prompted for the code on that device for 30 days. If you wish to utilize the alternative options of 2FA or an IP restriction if you have a static IP, please see our other articles on how to configure those:
Setting up Two-Step Verification with Google Authenticator
Adding IP restrictions to your account
In the event you are unable to receive this code due to your contact information being out of date, please submit all requested information on this form for us to review:
https://www.name.com/login-support